Event Date: January 7, 2023
Join us for an exclusive All Creatures Great and Small preview screening & Yorkshire dinner
"I believe that we all end up exactly where we're meant to be."
Your favorite Yorkshire Dales residents are back for a third heartwarming season based on the life and novels of James Herriot.
Transport yourself to the Yorkshire Dales' Drovers Arms pub and join fellow fans of All Creatures Great and Small for an exclusive season 3 sneak preview screening and Yorkshire dinner on Saturday, January 7, 2023, from 4:30 – 7pm at the historic Stiegel Stable at Elizabeth Furnace in Lititz.
Enjoy cocktails, hors d'oeuvres and live music by Poor Man's Gambit before watching a sneak preview of the season 3 premiere episode. You'll enjoy a Yorkshire pub-style dinner complete with dessert. Plus, door prizes and more!
All Creatures Great and Small Season 3 premieres on Sunday, January 8, 2023 at 9pm ET on MASTERPIECE on PBS.
---
About Season 3 of All Creatures Great and Small
Transport yourself back to the Yorkshire Dales in the spring of 1939. Season 3 begins as James and Helen prepare to walk down the aisle. Should their wedding go off without a hitch — and what are the chances of that? — James will have a new wife and a new stake in the business to consider.
The pressure is on, and while his scheme to participate in the government's practice to test for tuberculosis in cattle will expand the veterinary practice, it could put James on the outs with local farmers. Meanwhile, war with Germany looms on the horizon, leaving everyone wondering what the future holds.

---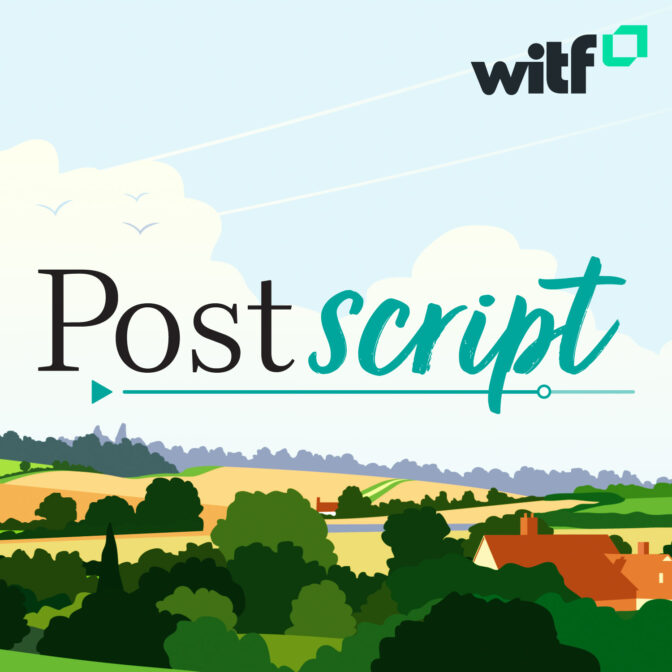 Have you heard about Postscript?
Listen to WITF's new after-show podcast, Postscript, where we take a closer look into the worlds of our favorite PBS shows.
On November 27, to coincide with the Season 1 marathon on WITF TV, hosts Beth Cappello and Christina Zeiders talk about all things All Creatures Great and Small. You'll hear their fan-first thoughts on the episodes, the characters, and the standout moments that piqued their curiosities.
Subscribe to Postscript on your favorite podcast app to get notified when new episodes drop!