WITF recognized with two National Edward R. Murrow Awards
(Harrisburg) — WITF has been honored with two National Edward R. Murrow Awards by the Radio Television Digital News Association. Since 1971, the Radio Television Digital News Association has recognized news organizations that demonstrate the excellence that Edward R. Murrow made a standard for the broadcast news profession.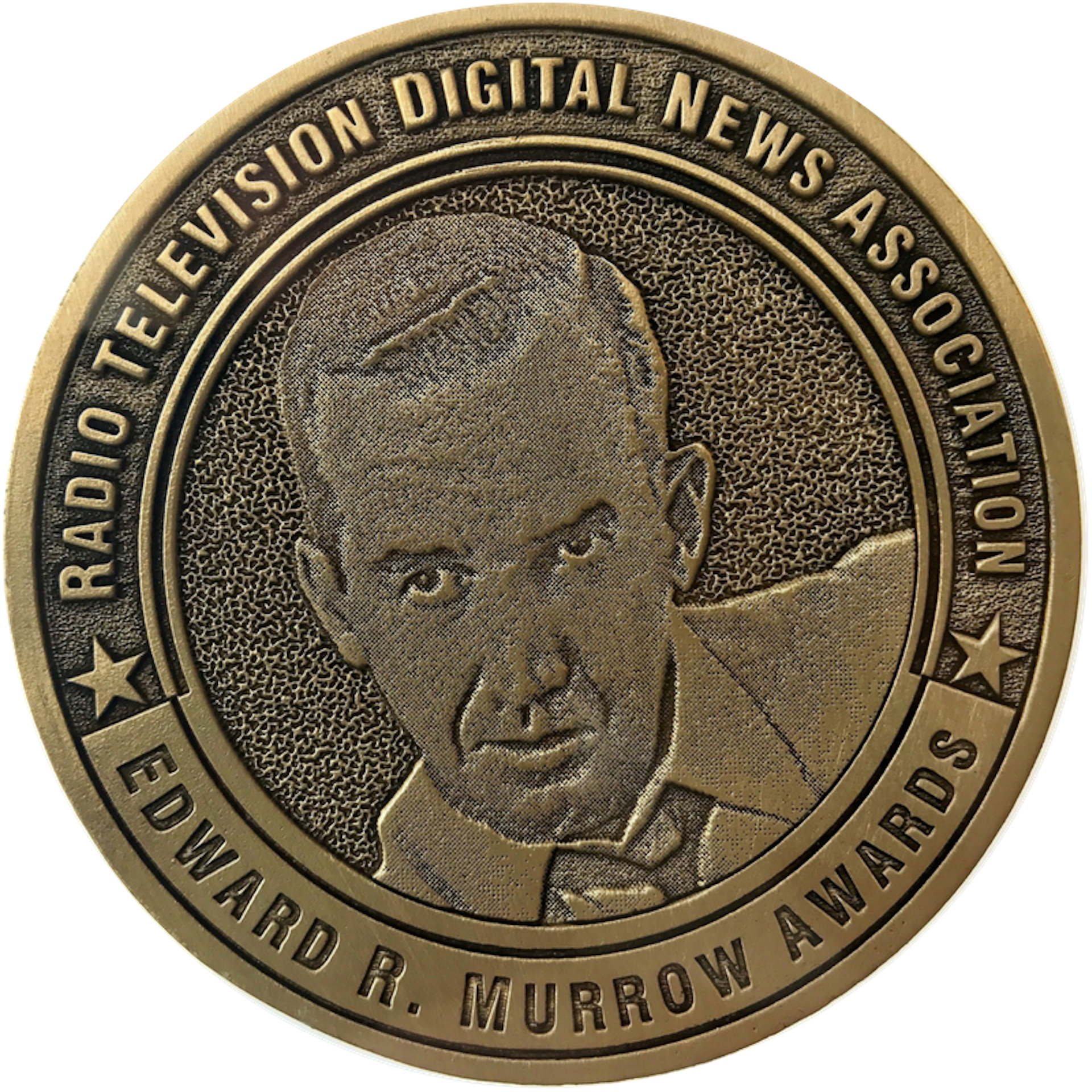 RTDNA announced more than 100 awards in 17 categories during a virtual ceremony. The association received more than 5,000 submissions from small and large radio, television and digital outlets during the award season.
"We know that this year has been extraordinarily tough," said RTDNA Executive Director Dan Shelley in opening the event. "2020 has brought about challenges that have tested us at every level of our professionalism and humanity and I couldn't be more proud that you are always there, covering it all. That you – despite the previously unthinkable professional and personal challenges you've faced – are continuing to serve your communities with distinction and dignity and professionalism."
WITF was the only Pennsylvania media organization recognized at this year's awards and has now received 17 National Murrow Awards for excellence in broadcast and online journalism since 2007.
"It is wonderful to see our journalists recognized nationally for the quality and excellence of their outstanding work! Each year, they set the bar higher by combining their reporting strengths with new media platforms to create unique and engaging experiences which give a voice to so many in our region," said WITF President and CEO Ron Hetrick. "We are proud of our team and thankful for the support the community provides which allows us to tell these important stories."
WITF was honored with excellence in social media for Three Mile Island: As It Happened. Over the course of six days, Digital Manager Lisa Wardle shared minute-by-minute updates of the partial meltdown at the nuclear plant with historic footage, audio and documents.
"Younger generations don't know how it felt to live near Three Mile Island in 1979, so I wanted to bring this story out of the history books and explore the emotions that flooded central Pennsylvania at the time. Telling it as if the events were unfolding in real time, including footage of tense press conferences and families fleeing their homes, offers a glimpse of that uncertainty and fear," Wardle said. "It is truly an honor to have this project recognized."
This is the first time WITF has received a National Murrow Award for social media.
WITF's PA Post was also awarded excellence in writing for How a Pennsylvanian Ended Up In Iconic D-Day Invasion Photo. WITF Multimedia News Director Tim Lambert unraveled the story behind a scene that happened on Omaha Beach in Normandy 75 years ago. It was immortalized in a picture of Private First Class Nicholas Russin of Lyndora, Pa. being dragged ashore, half-drowned, under artillery fire. Lambert's emotional story details the events leading up to that photo, who some of the men pictured were, and what happened to them. StateImpact Pennsylvania Editor Scott Blanchard served as editor.
"For someone who has been fascinated with Operation Overlord since I was a kid, I never imagined visiting Normandy — let alone having the chance to tell an untold story from Omaha Beach. It was exhilarating and terrifying all at once. I mean…the photo is *iconic,* right?" said Lambert. "Piecing together the perspectives of four men — the man dragged out of the water, a photographer, a rescuer, and the Navy man and how they all happened to be in this same spot — was a challenge. I was honored to be able to tell their story and beyond humbled to have it recognized on a national level."
The National Murrow Award is the sixth of Lambert's career and the second time he has been honored for excellence in writing. He also earned the award in 2013 for Hang Tough: Dick Winters in Normandy.
"I am excited and thrilled for our team at WITF," said WITF's Senior Vice President and Chief Content Officer Cara Williams Fry. "National Edward R Murrow Awards are awarded because of dedication, talent and teamwork in journalism. Under the leadership of our News Director Tim Lambert our newsroom continues to grow in number and talent. Extra special congratulations to Lisa Wardle, Tim Lambert, Scott Blanchard and the entire team."
A complete list of recipients of the 2020 National Edward R. Murrow Awards can be found at rtdna.org.
Here are the previous National Murrows WITF has garnered since 2007:
2007 Flight 93: Five Years Later (Tim Lambert, Hard News Feature)
2009 Impact of War (Scott Detrow, News series)
2009 Luis Ramirez Beating Death (Tim Lambert, Hard News Feature)
2011 Beep Baseball (Scott Gilbert, Sports Reporting)
2012 Hope in Handball (Tim Lambert, Sports Reporting)
2012 Facing Cancer Together (Megan Lello, Craig Layne, Tim Lambert, News Series)
2013 Aftershocks of the Jerry Sandusky Case (WITF News Department, Continuing Coverage)
2013 Abandoned Wells (StateImpact Pennsylvania, Scott Detrow Investigative Reporting)
2013 Hang Tough: Dick Winters in Normandy (Tim Lambert, Writing)
2014 Drilling Waste, Politics and a Pile of Dirt (Marie Cusick, Hard News Feature)
2016 Heroin addiction robs Lancaster County family of son (Ben Allen, Hard News Feature)
2016 The Outhouse Races: Dushore, PA (Joe Ulrich, Best Use of Sound)
2017 Bike Polo (Ben Allen, Sports Reporting)
2018 The Vietnam War: WITF Stories (Mike Williams, Tom Downing and Matt Wilson, Excellence in Innovation)
2018 Finding Solace at the Wall (Tim Lambert, Feature Reporting)