Event Date: October 4, 2018
News & Brews with Draw the Lines PA
Thursday, October 4, 6-8pm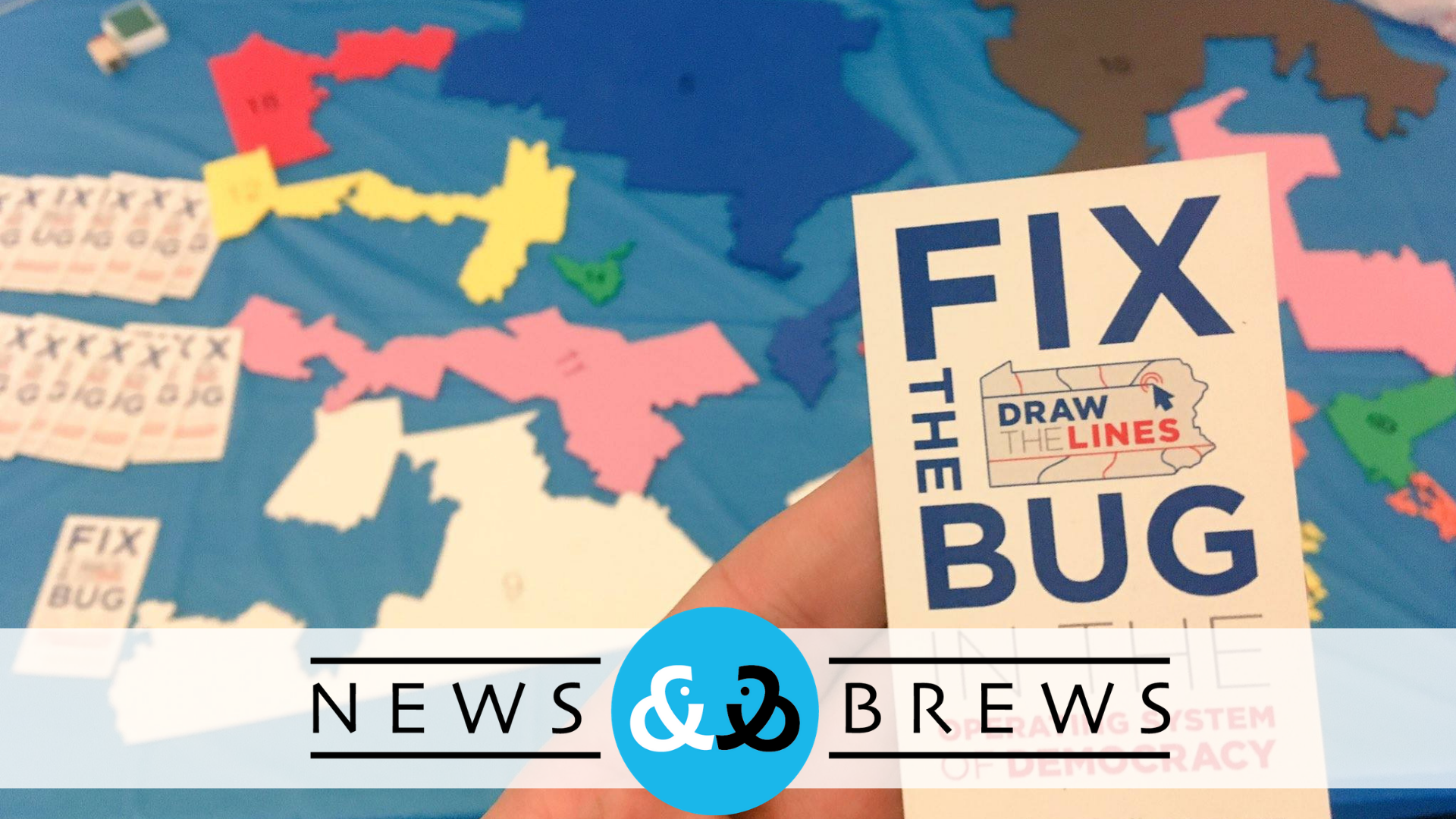 Interested in how to make our democracy work better?  Wondering how to Slay the Gerrymander?  Want to have fun doing it?  PA Post and Draw the Lines PA invite you to News & Brews Thursday, October 4th.  Come to WITF Public Media Center in Harrisburg to Learn. Eat. Drink. Play. Engage.
News & Brews
WITF Public Media Center
Thursday, October 4 6pm
At this free event, enjoy some wildly creative bar games that get you thinking about how your district is drawn.
Discuss all things gerrymandered with WITF fans and donors, as well as PA Post, WITF and Draw the Lines journalists, editors and staff.
These PA Post and WITF employees will be in attendance:
Kathleen Pavelko, WITF's President & CEO
Cara Williams Fry, Senior Vice President & Chief Content Officer
Tim Lambert, Multimedia News Director
Scott Blanchard, StateImpact Pennsylvania editor
Emily Previti, Keystone Crossroads reporter
Marie Cusick, StateImpact Pennsylvania reporter
Katie Meyer, Capitol bureau chief
Ed Mahon, PA Post Statehouse Reporter
---
iPhone and iPad users: click here to RSVP.