WITF Passport: Doc Martin
Binge seasons eight and nine of the popular British drama
Doc Martin's eighth and ninth season are available to stream now with WITF Passport and the PBS or WITF app! The popular British drama stars Martin Clunes as cantankerous village practitioner Dr. Martin Ellingham and Caroline Catz as his wife Louisa.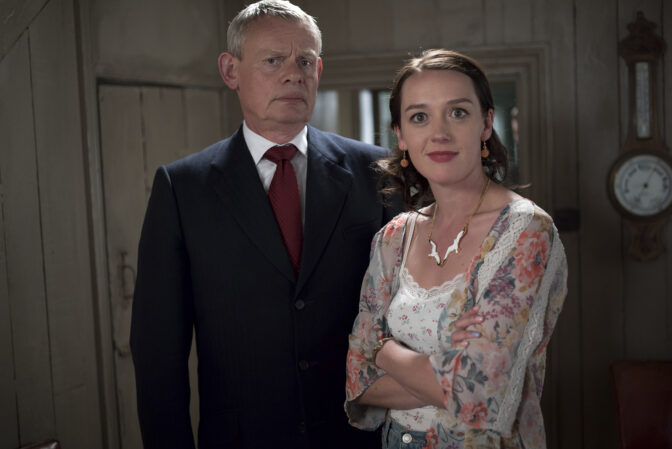 In season eight, we see Martin and Louisa finally living together again. Family life proves to be stressful as Martin and Louisa raise their infant son. Louisa finds it difficult to juggle her responsibilities and begins a search for a nanny and considers a career change.
As some relationships bloom and others falter, can Martin cope with all the changes or will he risk the fragile unity he's forged with his family.
In season nine, we see the fallout and changes that stem from Louisa's career decisions while Doc Martin's career and ability come under scrutiny.
The two seasons see many notable guest stars – Kevin Doyle (Downton Abbey), Sigourney Weaver (Alien, Ghostbusters, and Avatar), Conleth Hill (Game of Thrones), James Lance (Ted Lasso), Danny Huston (Succession, Wonder Woman and Yellowstone), and Tom Conti (Miranda, Lark Rise to Candleford and Friends).
Stream seasons eight and nine of Doc Martin now with WITF Passport and the PBS or WITF app!
---
If you are not a WITF Passport member, become one today with a monthly donation of at least $5 or by making a one-time, annual gift of at least $60.
Your membership supports the news and education work that WITF offers its community every day. Plus, you'll gain access to a growing catalog of quality dramas, history and science documentaries, and arts and culture shows.