Contest Ends: November 25, 2022
Win Tickets to see It's a Wonderful Life at Penn State Harrisburg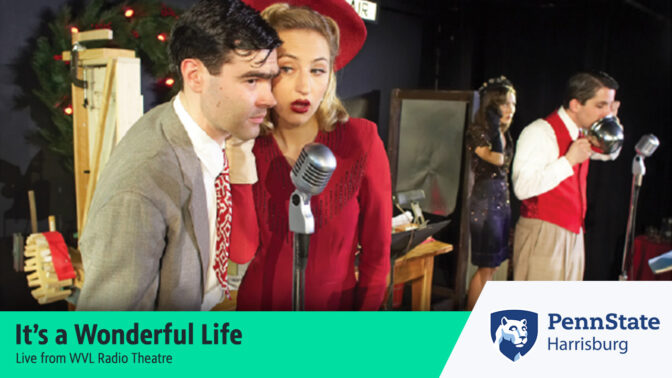 Enter to win 4 tickets to see It's a Wonderful Life: Live from WVL Radio Theatre at Penn State Harrisburg Kulkarni – Wednesday, November 30 at 7:30pm!
Contest ends November 25.
Tickets: From $27, General Admission
It's Christmas Eve in 1945, and only a handful of WVL Radio's actors have braved the blizzard to perform that evening's broadcast of It's a Wonderful Life to keep the station afloat. This clever radio theatre adaptation of the Frank Capra classic holiday movie brings the story to life, with actors performing all the loveable characters such as George and Mary Bailey, Violet Bix, and Clarence, angel second class. Madcap theatrics and live foley sound effects will make for a fun and festive holiday event.
Contest ends November 25.