How can one become more organized at home?
Airdate: September 20, 2022


Listen to Smart Talk every weekday at 12 p.m. and 8 p.m. on WITF 89.5 & 93.3. You can also stream WITF radio live on our website or ask your smart speaker to "Play WITF Radio."
According to a Get One Desk poll, 54% of Americans said that they felt overwhelmed with clutter filling up their homes.
It's estimated that only 20% of the things we own are actually used, according to a LexisNexis study.
Mara Pritchard, Founder of The Beautiful Sort professional organizing company and Abby Shank, CEO of Tiny Estates and Live Tiny LLC, on Tuesday's Smart Talk discussed the importance and benefits of home organization and minimalism.
Shank said living or vacationing in a tiny home can encourage people to stay organized and get rid of unnecessary possessions.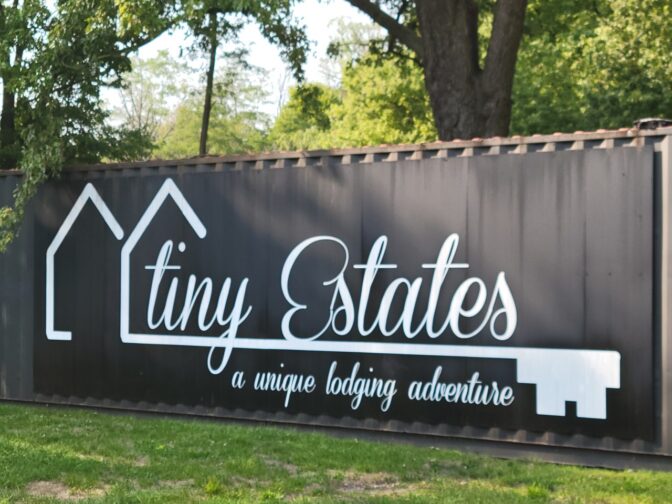 "Being in a tiny house, you're constantly reminded of what you have and having to prioritize that," Shank said. "I'm not saying that those that have tiny homes on our property are the neatest, most organized people but they're working to declutter and working to become happier with truly valuing what they have and remembering what's in front of them… and not overspending on things."
Pritchard said following the trend of labeling and buying containers for to become more organized can be expensive and an unsuccessful organization project. Instead, she advised that people throw away unnecessary items, create a monthly routine to clean out items that aren't being used, look for ways to honor memories or objects without creating clutter, let go of the guilt that comes with throwing things away, have a friend help you research organization methods, hire a professional organizer, and look around your house to find containers that you could repurpose.
"I think people don't necessarily even notice the mental load that's associated with having a lot of clutter because it comes on so slowly," said Pritchard. "…We are realizing that is not a sustainable way to care for our planet, to care for our family members. All Things Considered actually reported that home sizes, square footage of homes, nearly tripled in the last 50 years. And so this race, for more and more and more, millennials and Gen Zers are realizing this is not sustainable. It's not sustainable for the planet and it's not sustainable for our mental health."