Marionette Land
Robert Brock shares the magic of his Marionette Theatre in Lancaster
Marionette Land, winner of Best Documentary at the 2021 Omaha Film Festival, takes you behind the curtain at Lancaster Marionette Theatre. Its owner, Robert Brock, lives above the tiny theatre with his 85-year-old mother, Mary Lou.
Watch
Marionette Land
on WITF TV Friday, June 17 at 9pm. Prefer to stream? You can livestream WITF TV through the
PBS Video app
and
online
.
For 30 years, they kept this Lancaster treasure going with unique takes on classic, family-friendly marionette shows (Peter Pan, Wizard of Ox, Aladdin) and cabaret-style shows for adults, featuring Robert Brock performing as Liza Minnelli, Bette Midler, and other divas.
Brock writes and performs all the shows – and even designs the marionettes – himself.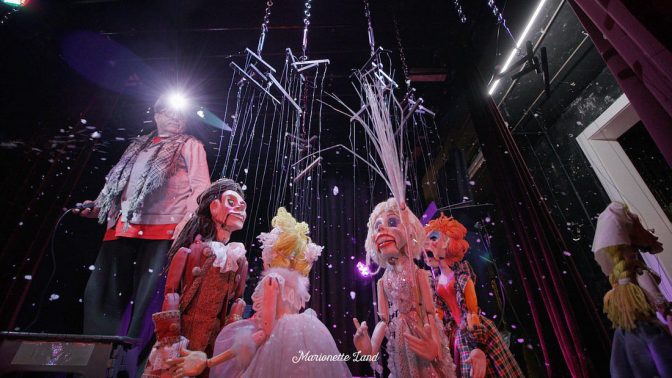 "The Lancaster Marionette Theatre is a place where people can escape for 35 minutes, where they can enjoy happy endings, where virtuousness is rewarded, and villains are redeemed." – Robert Brock
The film chronicles Brock's unique relationship with his mother and the revival of his cabaret-style show while trying to prepare for the theatre's 30th anniversary – but the COVID-19 pandemic threatens the charismatic puppeteer's plans.
The film, which premiered at the 2020 Philadelphia Film Festival, is cited as one of the first feature films to deal with the pandemic.
Watch Marionette Land on WITF TV Friday, June 17 at 9pm. You can also watch by livestreaming WITF TV through the PBS Video app and online.
---
WITF's Pride Month programs are supported by Penn State Health.