WITF Music: The History of Third Stream
For over 40 years, one of Central PA's iconic jazz ensembles continues to make music.
When talking about the jazz scene in Central Pennsylvania, one would be remiss not to mention the group Third Stream. The seeds for the group were planted in 1974  during a series of garage jam sessions.  Tom Strohman is the band's woodwind and sometimes keyboard player. And he describes their beginnings.
"I met Jim Miller at a jam session in his garage. And then we played with New Jazz Quartet for a little bit and then we started Third Stream and we went through a couple different folks. And then we finally settled on Jim Easton on guitar, John Pieffer on drums, Jim Miller on bass, myself on woodwinds and a little keyboard. And then in 2012 we added my son, Greg."
From their beginnings in a garage in Hershey, Third Stream went on to perform and produce records, sharing the stage with some big names in jazz.
"There were quite a few places we played. There was a place in Harrisburg … called the Apple and the Frenchman, it was on second street. And then there was a place recently called Gullifty's which folded up, at the time it was called Dante's, on the west shore. And then there was a place in Lancaster called Tom Paine's Backroom. And The Village Hofbrau and we started doing some concerts. We opened up for Herbie Hancock at The Forum in Harrisburg. We opened up for [Eumir] Deodato up at Penn State … Tower of Power, we opened up for them down in Lancaster."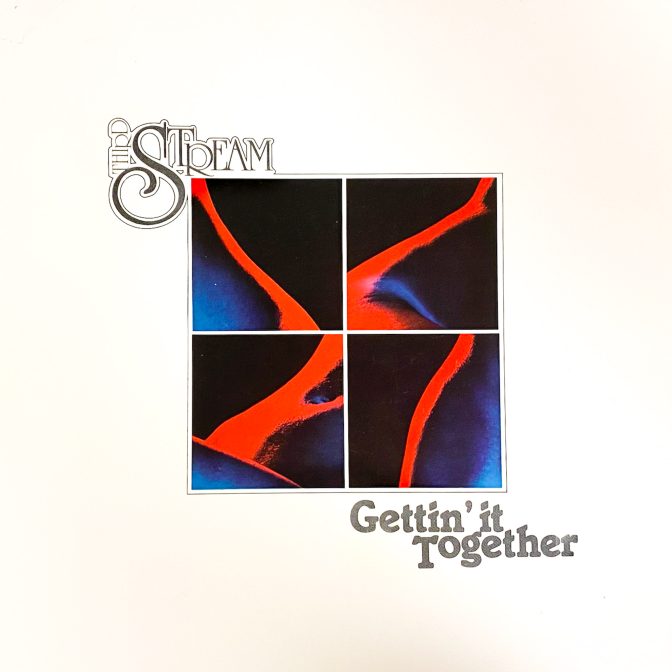 As is the case with any musical group who performs over the course of decades, the demographic of their listeners necessarily changes. Tom describes trajectory of the band's experience.
"When we had our biggest following was probably in the late 1970's into the mid 1980's. We were playing a lot of places, we were doing concerts, we came out with our own record album. "Gettin' It Together" was our big recording. That was probably the highlight of our time and that was when we did most of our major concerts. At the time we were playing for a demographic that was a little older than us. But then the people listening to you, they start to have families, start to have kids, they move away, so on and so forth. And then you're starting to try and play for a younger audience and they're attuned to their time period. But we've been very fortunate. We've had a lot of success with a lot of folks. When we go to play we pretty much have a loyal following. It's smaller than it was before. And every once in a while we surprise some of the younger ones."
Tom's son, Greg, was very familiar with Third Stream's music.
"When I was very young all I remember is they used to rehearse at our house. And they were very loud, it was very overwhelming.  And I was always fascinated with all these instruments that they played and all this music that they were doing and I was kind of listening to it from afar. As I got older every so often they would invite me to play a song with them or just sit in or just mess around or jam."
In 2012  the band asked Greg to join them as a regular member. And while Greg still has his own projects that he works on, playing with his dad in Third Stream is important to him.
"As you get older you start to realize that life is finite and you start to have this sense of 'This is something I get to do NOW'. And there's that sense of 'I feel very luck to be able to share this at this point in my life'. I know it's one of those things that won't be able to last so it's really special and sentimental to me to be able to experience that."
For Tom, who has been a member of Third Stream for 47 years, the band is more than just a project.
"One of the hardest things in the music business is to find a group of people that stay together. The four of us are like family. [I'm] proud. Proud to be a member of the group."