Event Date: January 06, 2024
All Creatures Great & Small Canteen & Cocktails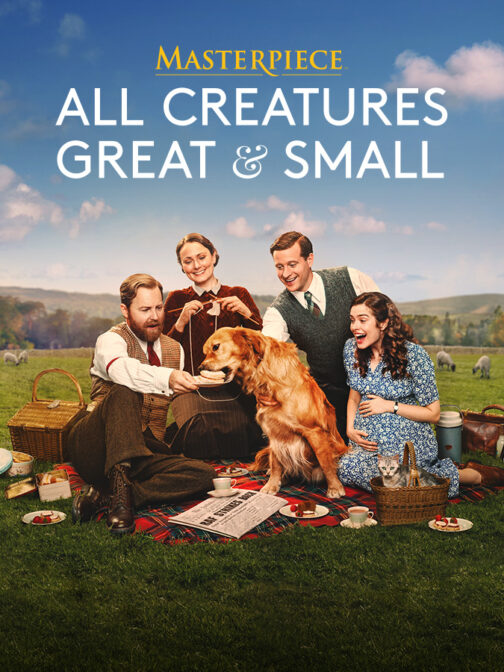 Your favorite Yorkshire Dales residents – well, most of them – return to the screen for a fourth heartwarming season of All Creatures Great & Small, based on the life and novels of James Herriot.
Join fellow fans of All Creatures Great & Small at your neighborhood stage door canteen to enjoy complimentary wine and beer, live music, a buffet celebrating the international flavors of the Allied Forces of World War II, 1940s era tunes, and an exclusive preview screening of the season four premiere episode.
The buffet will feature food you could find back "home" – as long as you were part of the Allied Forces. American and British favorites will be joined by other flavors from their allies. Your meal will be complete with dessert served by our WITF Canteen Hostesses.
We also will have a LIVE performance from Corsair Blue Jazz Orchestra!
We suggest dressing in your most glamorous 1940s attire.
Plus, we'll hear from Dr. Ian Isherwood, an associate professor of war and memory studies at Gettysburg College, about what day-to-day life was like in the Yorkshire Dales during WWII. How did they cope? How did life change? How did they keep up morale and support the troops and war effort?
Then, we'll settle in for our preview screening of the season four premiere episode of All Creatures Great & Small.
Tickets are $350 a pair and include one year of WITF Passport access. WITF Passport is a members-only benefit that provides our donors extended access to an on-demand library of quality public television programs like All Creatures Great and Small, Miss Scarlet and The Duke, World on Fire and much more.
Interested in purchasing single tickets? Email events@witf.org
A
free screening
of
All Creatures Great & Small
's season four premiere episode will also take place at the WITF Public Media Center on Wednesday, January 3, 2024 at 2pm. Light refreshments will be provided.
Save your spot
!
Supported by
World War II display curated by: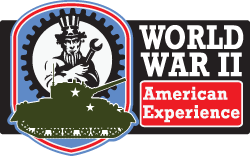 All Creatures Great & Small Season four premieres on Sunday, January 7, 2024 at 9pm ET on MASTERPIECE on PBS.

---
About Season 4 of All Creatures Great & Small
Returning to the beautiful Yorkshire Dales, All Creatures Great & Small Season 4 continues with timeless tales and heart-warming stories, picking up in springtime of 1940 with change on the horizon for everyone in Skeldale House.
James and Helen wonder when the right time might be to start a family, not knowing whether James will be called up to serve in the Royal Air Force (RAF). Tristan's absence is felt by all, but no one more than Siegfried who attempts to hold the growing household, and himself, together as he braves this new world.
Mrs. Hall and Helen's friendship blossoms as they look to the future and new trainee veterinary student Richard Carmody arrives, causing complications in the house.
---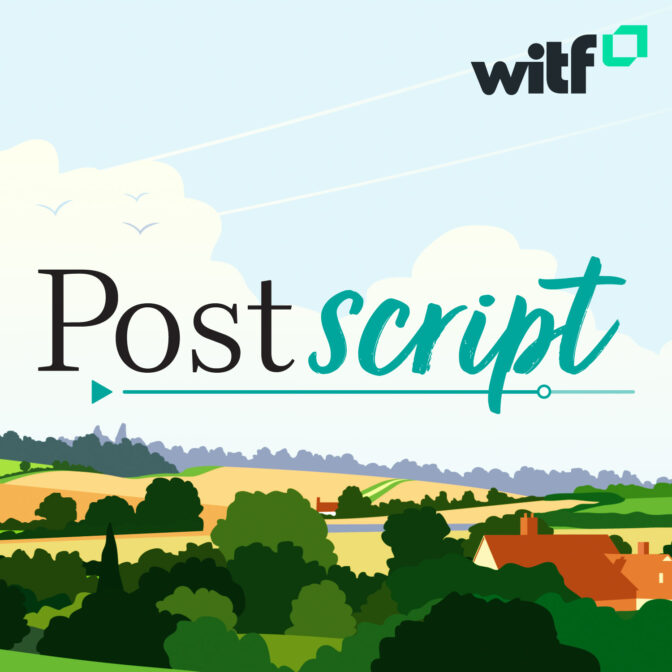 Listen to WITF's after-show podcast, Postscript, where we take a closer look into the worlds of our favorite PBS dramas.
Postscript: All Creatures Great & Small hosts Beth Cappello and Christina Zeiders talk about all things All Creatures Great and Small. You'll hear their fan-first thoughts on the episodes, characters, and standout moments from seasons one, two and three.
Subscribe to Postscript on your favorite podcast app to get notified when new episodes drop!