Passport Binge: Escape to Versailles with Marie Antoinette
Stream the entire captivating series now with WITF Passport
Marie Antoinette chronicles Marie's life from her beginnings as an Archduchess of Austria to her marriage into the role of dauphine and her ill-fated ascension to become the last Queen of France.
Stream the entire series now using your WITF Passport login and the PBS or WITF app.
Life at Versailles is far from the fairytale Marie Antoinette imagined. Her mother, the empress of Austria, keeps pushing her to continue the Bourbon line and secure the alliance between Austria and France. Marie's new husband is an avoidant and solitary character and efforts to seduce him are more complicated than anyone expected.
Marie must also learn the overly complex rules of the French court, uncover its secrets, and attempt to recreate Versailles in her image – free, independent, and feminist. But she makes more enemies than friends and quickly begins to feel suffocated by the constraints of Versailles.
The eight-episode series stars Emilia Schüle (Berlin Dance School) as Marie Antoinette and Louis Cunningham (Bridgerton) as the dauphin and eventual King of France, Louis XVI.
Rounding out the ensemble cast are Marthe Keller (Marathon Man), Gaia Weiss (Vikings), James Purefoy (Rome), Jack Archer (Call the Midwife), Jasmine Backborow (Shadow and Bone), Oscar Lesage (Dangerous Liaisons), Crystal Shepherd-Cross (Chronicles of the Sun), Roxane Duran (Mrs. Harris Goes to Paris), Caroline Piette (Beats Per Minute) and others.
Marie Antoinette offers a rare glimpse into how the young princess turned into one of history's most iconic leaders and delivers breathtaking set design and costumes that transport viewers to the Palace of Versailles at the height of the "ancien régime." It covers events starting at the royal wedding until France's King throws his support behind the American Revolutionaries.
Stream Marie Antoinette now using your WITF Passport login and the PBS or WITF app. If you're not a WITF Passport member, become one today by starting a monthly donation of at least $5 or an annual donation of at least $60.
By becoming a member, you'll unlock a growing library of quality dramas, mysteries, documentaries, and more – plus, you'll support the important news and education work WITF does in your community every day.
---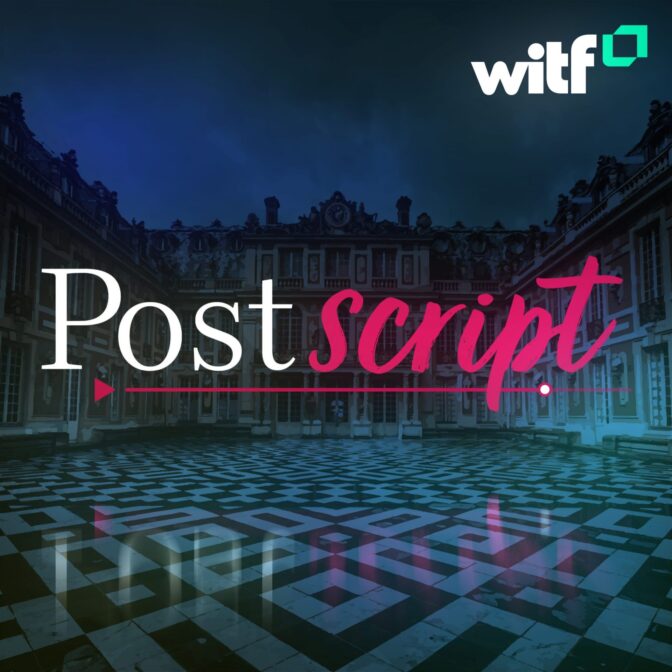 After you watch, listen to our fan-first podcast, Postscript! Every Sunday, hosts Beth and Christina talk about the highs and lows of life at Versailles, how scenes made them feel, and the real-life history touched on by the series. Listen wherever you get your podcasts or at witf.org/postscript!
Marie Antoinette is available to stream on all PBS Platforms including the PBS app and PBS Masterpiece Prime Video.