Who was Pennsylvania pioneer Conrad Weiser?
Airdate: March 16th, 2023

Conrad Weiser was a pioneer who served as an interpreter and diplomat between the Pennsylvania Colony and Native American nations.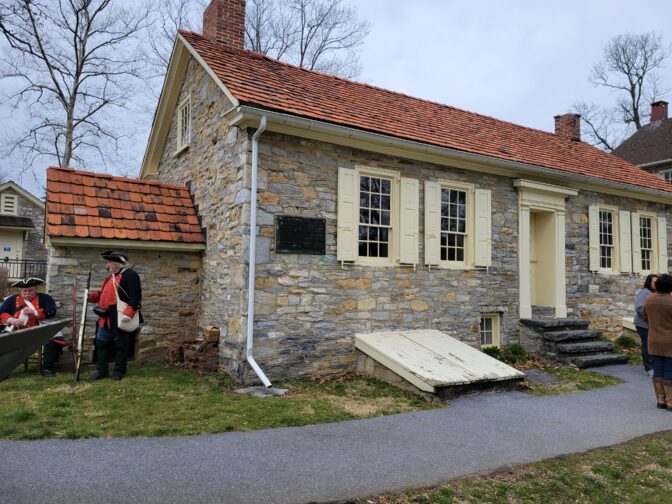 His homestead near Wolmesdorf in Berks County was a 900 acre farm but Weiser also served as a soldier and judge.
However, Weiser most significant contribution was as an interpreter and negotiator with the Native Americans nations in Pennsylvania.
Lynn Otto, a colonial reenactor, spoke about Weiser recently at the Conrad Weiser homestead,"In 1731, there was a delegation of Native Americans that were coming down from the town of Shamokin, walking right past Weiser's house. And there was a native there by the name of Shikellamy, and Weiser just happened to pick up a
conversation with them, and they became very good friends. Well, when the the government of Pennsylvania, when they started their new Indian policy, they realized that they had nobody to translate. So somebody says, hey, there's a guy up in Womelsdorf  knows the native languages. So they came and then Weiser went down and that became his lifelong job as an interpreter. He was even paid by the King of England, a stipend every year for doing that."
How should Weiser be remembered,? "I think Conrad Weiser, you should remember for the fact that he was a mover and shaker in a lot of policies and treaties that happened in the mid to late 1740s up to 1758 when he did his last treaty. I think he was a man that had faults. I think he tried a lot of things, but I think he was a man that really could see the plight of people. And I and I think he was a very genuine person."
,