Stream It Now: Apple Tree Yard on WITF Passport
A woman's life spirals into chaos after a chance encounter
Content warning: murder, suicide, sexual assault, rape
What could have brought a law-abiding woman – an eminent geneticist – into court to be accused of complicity in a violent crime and potentially expose her involvement in a damaging and compromising lie?
Adapted from Amanda Coe's best-selling novel of the same name, this four-part psychological thriller follows Yvonne Carmichael, a married woman with two grown children and a respected female scientist, as an impulsive choice and a violent act leads her to make choices that could cost her everything… and puts her on trial for murder.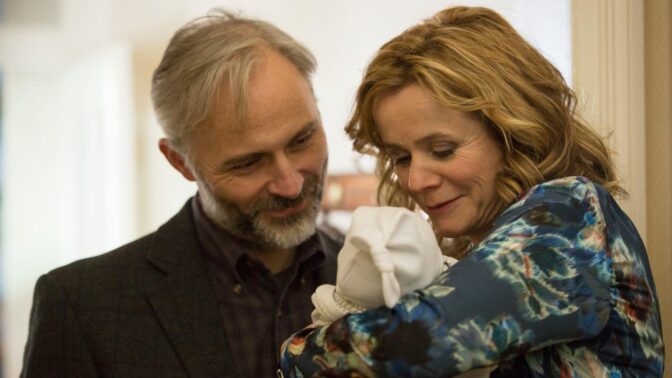 The series stars Emily Watson (Gosford Park, Punch-Drunk Love) as Yvonne, Ben Chaplin (The Thin Red Line, Murder by Numbers) as Mark Costley, Mark Bonnar (Guilt, Catastrophe) as Gary Carmichael, Steven Elder (The King, Good) as George Selway and Kezia Burrows (Doctor Foster: A Woman Scorned, Observation) as Kate Costley.
Watch Apple Tree Yard before it expires at the end of the year (December 30) using your WITF Passport login and the PBS Video app.
If you're not already a WITF Passport member, become one today by starting a monthly gift of at least $5 or giving an annual gift of at least $60. You'll be able to binge many of your favorite shows and become part of a community that supports WITF in providing important news, education, and entertainment to its community every day.