Now on WITF Passport: Celebrity Antiques Road Trip
Experts and celebrities join forces to turn hidden treasures into cash for charity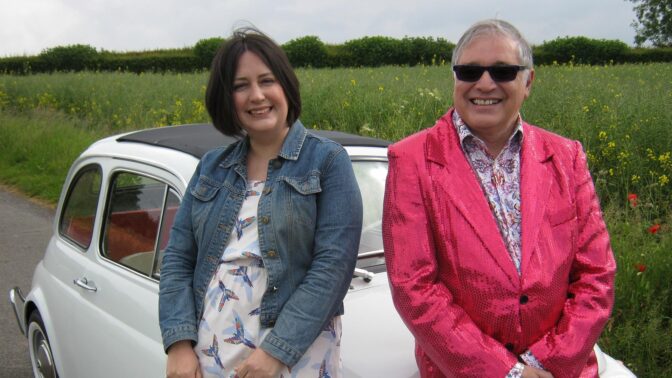 Seasons five through seven of Celebrity Antiques Road Trip have just been added to the WITF Passport streaming library.
In each episode, two celebrities hit the road in classic cars for a drive through Great Britain. With an antique expert by their side, the celebrities compete to see who can turn a humble £200 budget into a small fortune at auction and raise the most for their chosen charity.
Their adventures take them off the beaten path and allow them to learn about the little-known stories behind some of the biggest or greatest events in British history.
Stream seasons one through seven of Celebrity Antiques Road Trip with your WITF Passport membership now.
---
If you're not a WITF Passport member, become one with a monthly donation of at least $5 or a one-time gift of at least $60. If you're already donating at least $60 a year, activate your WITF Passport account today!
You'll gain access to a large and growing library of PBS, WITF, and other public television shows – like Antiques Road Show, Antiques Road Trip, and This Old House – all available to stream on your schedule. Whatever your favorite programs are, there's something for everyone on WITF Passport.