Event Date: April 30, 2022
Be My Neighbor Day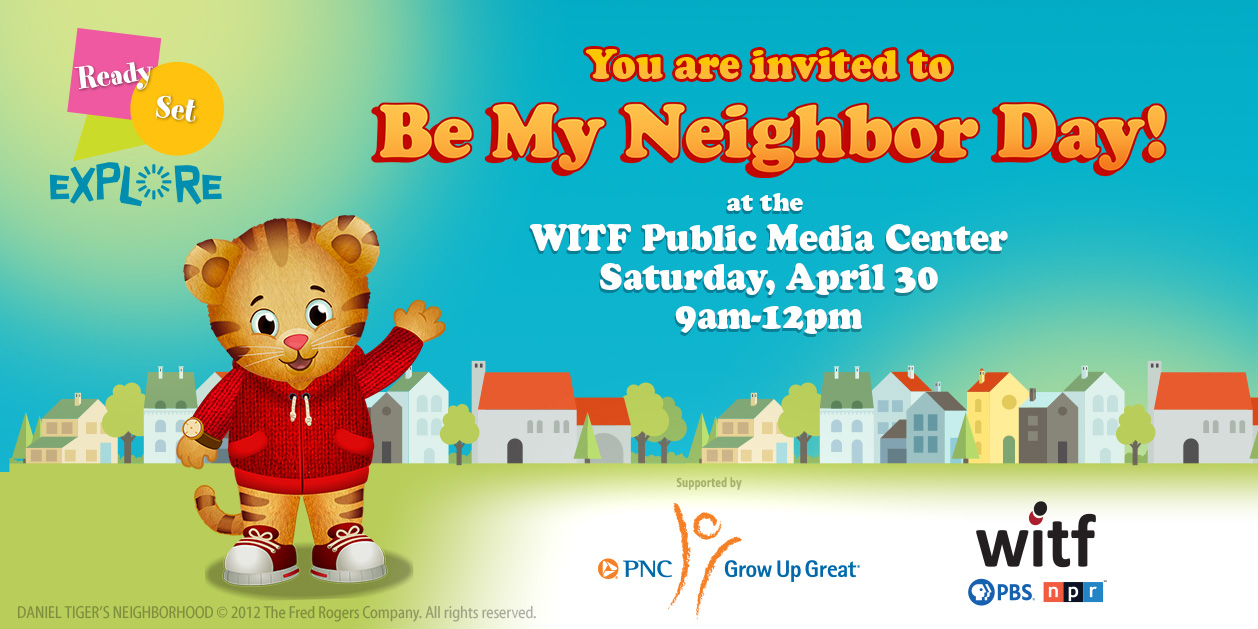 Won't you be our neighbor?
Join us for Be My Neighbor Day Saturday, April 30 from 9 a.m. to Noon at the WITF Public Media Center to celebrate being a caring neighbor!
This FREE, fun family event, supported by PNC Grow Up Great®, offers lots of space to play together and a chance to meet Daniel Tiger! You'll get a Daniel Tiger cinch bag and two books to take home—one for you and one to share!
Register for the event and for Meet & Greets with Daniel Tiger using the link below. Each Meet & Greet ticket is good for one family pass to have their picture taken with Daniel.
Daniel Tiger will be picture-ready at the following times:
9:10 – 9:40 a.m.
10:00 – 10:30 a.m.
10:50 – 11:20 a.m.
11:30 a.m. – 12:00 p.m.
Meet & Greet tickets with Daniel Tiger are currently sold out. However, we expect to open standby lines for the last ten minutes of each session, at 9:30am, 10:20am, 11:10am and 11:50am.
We are so glad you are our neighbors!
COVID Modifications: WITF follows all Department of Health recommendations and encourages masking at our events. Additionally, you can complete activities at the activity tables or take supplies to a table to work on with a little more space. Timed tickets will reduce wait-time to see Daniel.
Be My Neighbor Day is supported by: