'Where is it?' Retired State Police head reflects on response to 9/11 attacks, Flight 93 crash
Retired State Police Col. Paul Evanko had a decades-long career with the law enforcement agency and served two terms as commissioner.
He was the person in charge of troopers' response on Sept. 11, 2001. He vividly remembers the day United Flight 93 crashed near Shanksville, in Somerset County, after the passengers and crew attempted to retake the cockpit.
Evanko relived that tragic day when he sat down with WITF's Tim Lambert for an interview as part of a new exhibit, "Witness to History," at the State Museum of Pennsylvania.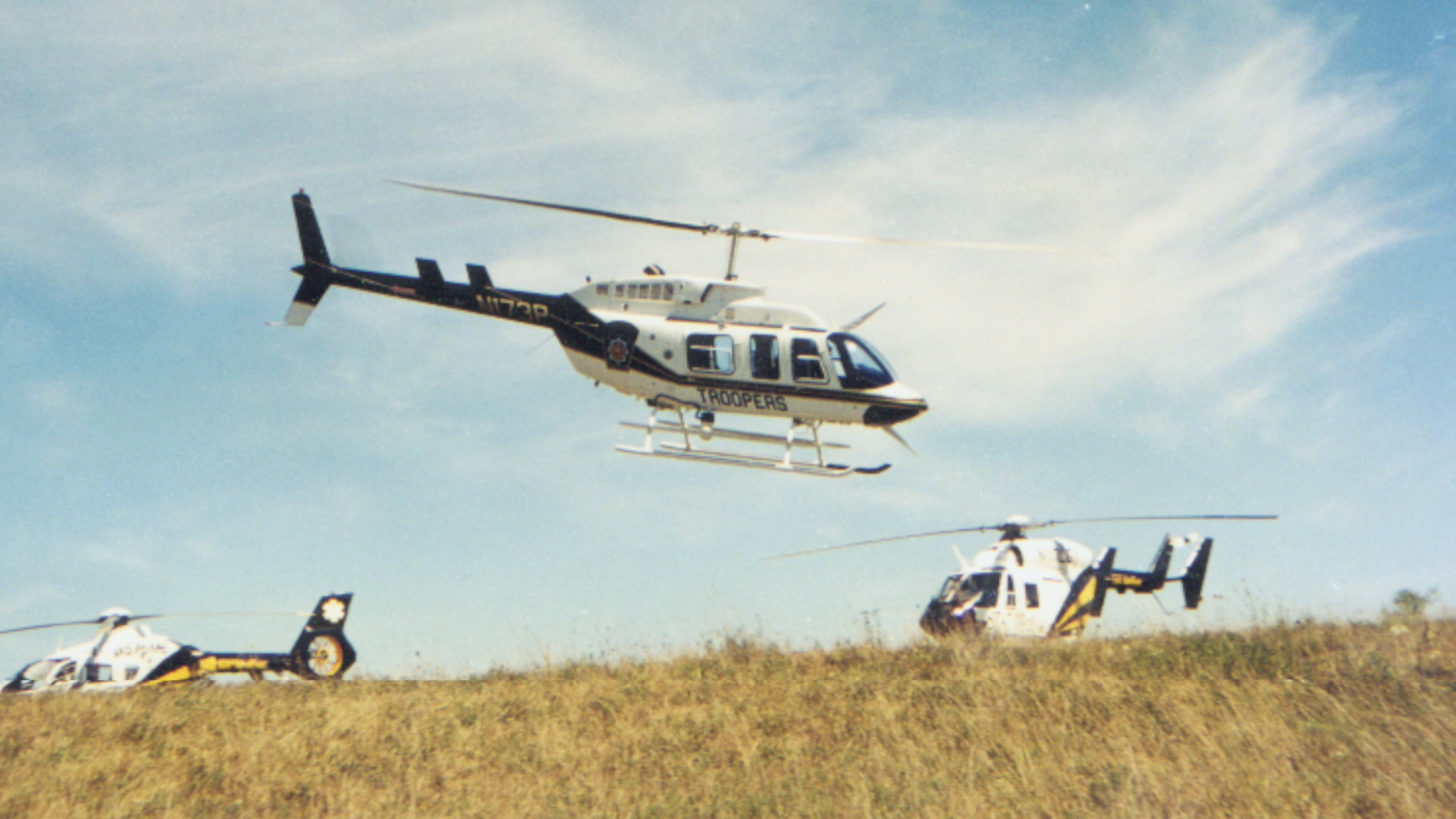 Transcript
My secretary called me, and it was early in the morning because I went in around 6, and she called around 8 maybe, something like that. I had been working over at this off-site location and she said, "You better turn the TV on." She didn't say anything, hung up. I turned it on.
The first plane had already crashed.
[Charlie Gibson, ABC] "There has been some sort of explosion. We don't fully know the details. There is one report as of yet unconfirmed that a plane has hit the World Trade Center. And you can see —"
I took everything that I had, threw it in a briefcase, and I went right to the PEMA, to the Emergency Management Agency.
I was there before the second plane crashed.
I instantly knew this was not [an] accident, especially with the second plane crash.
[Don Dahler, ABC] "Oh my God!"
[Dianne Sawyer, ABC] "Oh my God!"
[Charlie Gibson, ABC] "That looks like a second plane. So this looks like it is some sort of a concerted effort to attack the World Trade Center that is underway in downtown New York."
And there were lots of conversations going back and forth. You know, we have two jets down now, but my concern was 'what if another one goes down?'
[radio feedback]
State Police Somerset Corporal Link, can help you?
Hi Corp, this is PCO [unintelligible] Belle Vernon
Hey.
I've got a disaster up here. We've got a call from 9-1-1 advising that there was a hijacking. That there was a plane hijacked. We didn't — they didn't know from where it was hijacked and then they said that the plane crashed in your area behind Indian Lake.
Indian Lake. [beep]
When we knew Flight 93 was down, then we started putting everybody heading in that direction. As many people as we could get.
Did that plane crash into a farm?
Yes. [beep] We have guys on scene.
Uh, Somerset One and Lieutenant Weaver are close to the scene now and I — I don't have a whole lot of information.
OK, alert everybody that that could be a biohazard and also a crime scene. We got reports that [beep] was hijacked.
So we started getting helicopters. We started making arrangements for horses to do some — because it was spread out so much. We started everything that you would need for a big operation like that.
I flew out there by state police helicopter. That's how I got around there at that time.
The military said, "Nobody flies," and they were serious about it. I'll tell you how serious they were: we're flying along — and we have authorization — and I'm looking out of the corner of my eye and I thought I saw a movement, and I look again and here's a fighter jet right off the left side of our helicopter — and a second later there's another fighter jet. So they're right beside us looking us over to make sure we're who we said we were.
I remember as we landed, the governor got out of the helicopter, I got out and the general got out. And we simply walked up the side of the hill, down the side of the hill to where there was a group of troopers, and we're looking and he [Gov. Tom Ridge] says to me, "Where is it?"
And I took my hand like this — I still remember it — and I said, "It's right there."
He said, "Where?"
I said, "It's right there in front of you."
You know this guy, I'm talking about Governor Ridge, he's a combat guy. He's a tough guy and you know that he's in charge, but when you see him staring, you know there's something really dramatic going on.
[Gov. Tom Ridge] I don't think there are enough words in the English language or enough appropriate words to describe the range of emotions that I think Pennsylvanians share with their neighbors in Virginia, New York and the rest of America after literally witnessing the most brutal act of terrorism perhaps in mankind, at least in recent history.
We stayed another couple weeks to make sure that everything was found that could be found.
I'll tell you what the big thing was that struck me: when the buses came with the relatives, all the troopers had been lined up and they're saluting in unison the buses that have next to kin. A touching sight beyond anything you can imagine.
It never gets easier!
You know, you may go out again tomorrow…and the impression is still the same.
You can cover up this and you can bury this, but the impression is still the same.
It took literally years for these terrorists — I'm talking about all of them, [but] in particular Flight 93, in particular — I mean, they put so much effort into this whole thing.
And they lost.
They lost because somebody, a few people, maybe all the passengers decided, 'you're not going to take over.' And they fought back, and they were that close to prevailing.