As partial shutdown looms in Philadelphia, one Latin-American business owner is prepared to weather the storm
Mayor Jim Kenney is expected to announce a partial coronavirus shutdown Monday. 
(Philadelphia) — Izlas Latin Cuisine restaurant is approaching its one-year anniversary. Only this year, the restaurant's traditional business operations might be shuttered during the celebration.
That's because on Monday Mayor Jim Kenney is expected to announce a partial coronavirus shutdown that puts a pause on gym, movie theater and indoor dining operations just two months after restaurants were allowed to use their dining spaces again.
It's been a rollercoaster year for Izlas, said co-owner Christina Mclendon. A few months after their November 2019 launch, they had to reconfigure the business.
"We were a nightclub first before anything," said Mclendon, 31. "Since COVID hit, we just had to become strictly a restaurant. So we had to go through the transition of that."
Philadelphia first shuttered its restaurant and retail scene in mid-March, when daily coronavirus positivity rates were at about 12% and the city was conducting fewer than 1,000 tests a day.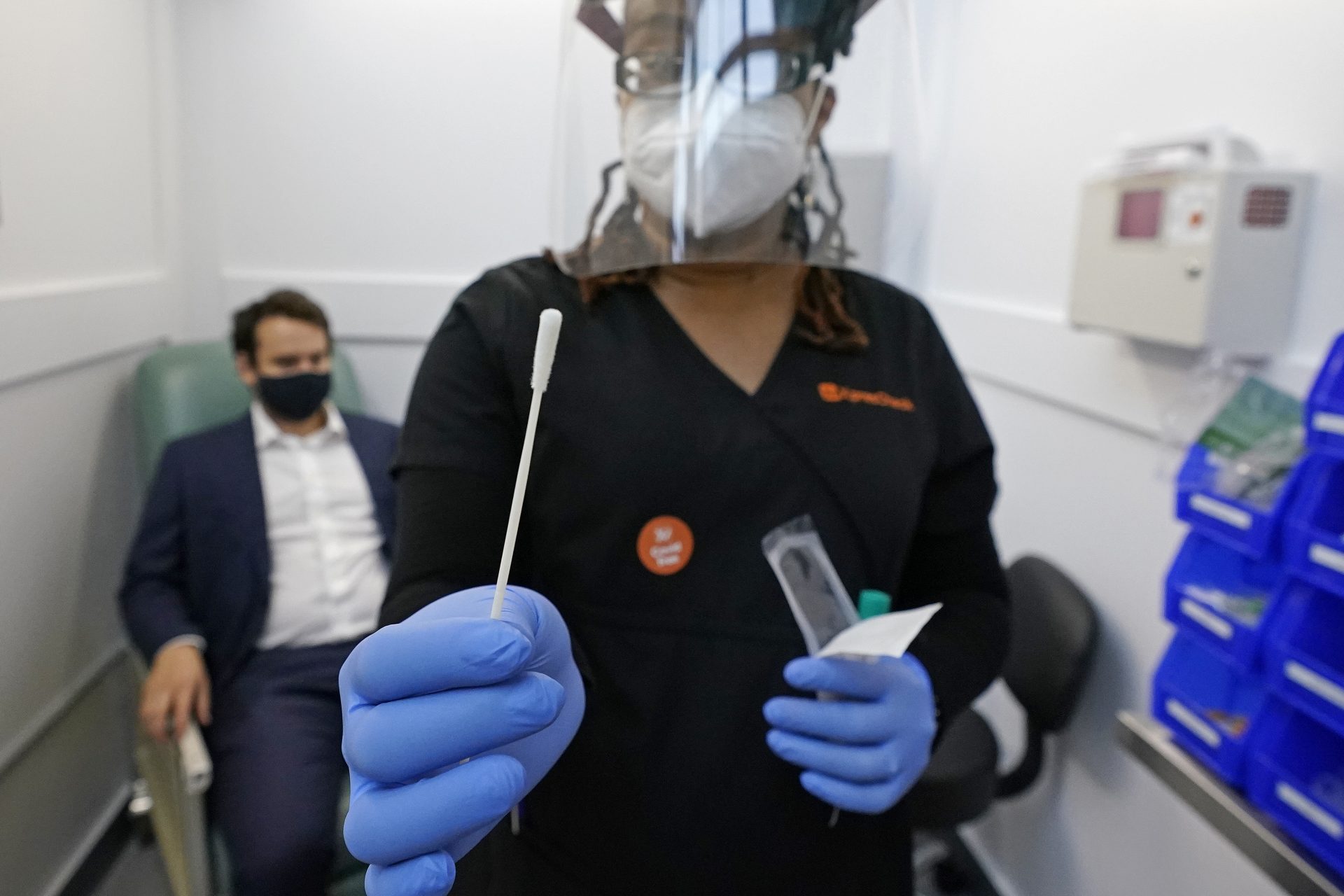 On Friday, Philadelphia logged a record-breaking 1,100 COVID-19 cases, and last week the city recorded a positivity rate of about 16% with more than 4,000 tests performed. COVID-related hospital admissions and death rates, though, remain far behind the spike in cases.
Compared to other big cities, Philadelphia has the second-highest COVID-19 positivity rate behind Chicago. The city's impending partial shutdown is designed to mitigate the spread of the coronavirus and to remind residents to take the pandemic seriously.
New food businesses like Izlas had to pivot from fine dining and bar-heavy menus to food offerings more suitable for delivery. The restaurant's first days after the coronavirus shutdown were dull, Mclendon said.
"When we first opened back up from COVID … we had days where I would sleep in here on this little couch," she said, referring to a booth in the dining area. "We probably had three, four orders a day."
Eventually, though, they adjusted.
"Now, we're guaranteed to come in here and really have to work," she said.
Mclendon said she's confident her Latin-American restaurant will survive the winter, even with a shutdown. They plan to comply with whatever the mayor mandates.
"I don't feel like we'll do bad if we do shut back down," she said. "I feel like we kind of established our pickup and delivery and stuff."
It's her hope, she said, that other businesses can do the same.
---
With reporting by WHYY's Laura Benshoff. WHYY is the leading public media station serving the Philadelphia region, including Delaware, South Jersey and Pennsylvania. This story originally appeared on WHYY.org.