Corridor Counts series: Lancaster couple contemplates police reform, and each arrives at different view of whether one vote matters
After a police shooting happens on their block, the young parents examine how voting can secure a more stable future.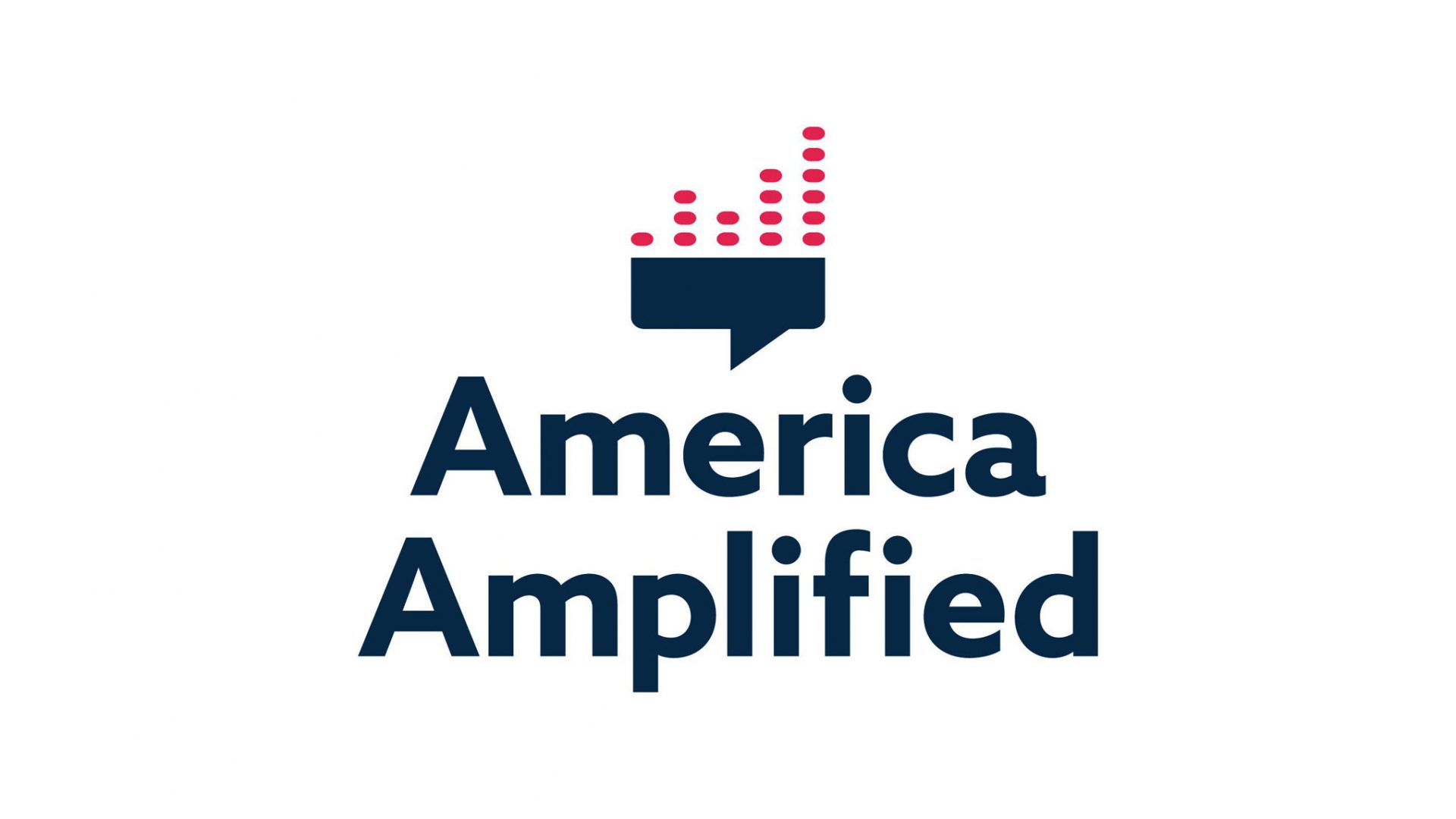 As part of our Election 2020 coverage, from our America Amplified Initiative, WITF's Anthony Orozco traveled the Route 222 corridor and has the story of two young parents in Lancaster who highlight the motivations drawing some Latinos to the polls and why some may not even bother to cast a ballot. 
(Lancaster) — When Danny Soto-Santiago arrived at his partner's home for their son's second birthday on Sept. 13, there was a crowd of people gathered down the street.
"I came at about four o'clock and I seen all the police down there — I don't like drama so I don't want to go get involved with it," he said the next day. "I heard mourning down there; I heard screaming. Like, my mom died when I was young, so I know what the death cries sound like."
A few houses away, their neighbor Ricardo Munoz was lying dead in the street, shot by police after he chased an officer with a knife.
The young family tried its best to keep the day focused on the celebration. But like many people across the country in the last few months, the aftermath of police shooting a person of color became too much to ignore for the 21-year-old and his partner Kayla Santiago.
The shooting of Munoz led to protests, vandalism and widely-reported arrests. It also underscored an issue Danny said is critical heading into the presidential election.
"So like, that's the biggest dilemma in America right now is cops killing people, mostly black people, right?" he said. "But it's just the fact that somebody got killed by the cops here in Lancaster."
A Telemundo and Buzzfeed News poll of young Latino voters published last month found a majority of polled voters like Danny and Kayla are largely motivated by the nation-wide protests.
It shows "racial and ethnic social equality" is a top issue for 62.7 percent of Latino voters ages 18-34, and 57 percent said reducing police brutality has inspired them to cast their votes.
Kayla, who is 19 with an already deeply cynical view of the political system, said it is one of the most pressing issues the country is facing.
"For me, police brutality is a very big thing right now our people are getting killed left and right," she said. "That's something that definitely needs to be covered because our police system is corrupted along with our system itself is corrupted."
This is the first time Kayla is eligible to vote, but she said she has very little faith in the political system — and she's not voting.
"Personally, I don't believe in that just because our system's already so corrupt, there's no good way out of this," she said.
For Danny, he's voting for the first time and to him, the election is about stopping President Donald Trump from being re-elected.
He said Trump may be a good businessman, but doesn't act like the leader the country needs.
"My thing is like, Trump is like, in my eyes, like the Antichrist," he said. "I'm not gonna say he's literally the devil in a different form or nothing, but he's just so mental, and he's just not politically what I want for our country."
The other big issue for the young couple, like many Americans, is overcoming the coronavirus pandemic and the economic hardship that came with it.
"I was working two jobs. The one job I was working about 50 hours a week. In the other one, I was working 35, so I was working a total 85 hours a week, busting my ass when that happened.
"And I lost it all because of the pandemic."
Danny was cooking at a pub in north Lancaster and working in returns processing at QVC near the city. He said he left QVC because he did not want to handle possibly contaminated products.
It wasn't until August that he received any unemployment money.
Kayla was working to obtain her high school diploma at Phoenix Academy, an accelerated credit recovery high school. But in March, Gov. Tom Wolf ordered all schools to close due to the pandemic.
She did end up graduating. But Kayla's plans to start working were squashed by a closed economy. She wasn't eligible to collect unemployment because she did not work while going to school.
"So it's like, I couldn't qualify for that," she said. "Mind you, I'm a mother of two kids — how am I supposed to support my family?"
Latinos across the country disproportionately faced hardships from the coronavirus. They were less likely to receive government assistance, according to a July study by The Urban-Brookings Tax Policy Center. Latinos were also more likely to be hospitalized by the virus, according to the CDC.
Danny said he has been careful during pandemic and takes precautions and follows Centers for Disease Control health guidelines. But he still wants the experience of voting in-person, rather than voting by mail.
"I'm just rather than going in person and you know, it's my first time, just to get to that voter's experience, you know?" Danny said. "Just I don't know, scope the scene, see what it's like."
The young couple is looking for stability — financial and societal. They want a country that can work toward ending racism and ensure they can provide for their two small children.
Danny hopes by casting his vote, he can help change the country and his community. He also said he understands now that voting matters most in local races — such as for judges and local representatives.
For him, this election is his first step in having a say in the world his two sons grow up in.
WITF's Anthony Orozco is part of the "Report for America" program — a national service effort that places journalists in newsrooms across the country to report on under-covered topics and communities. He produced this story as part of the America Amplified initiative using community engagement to inform and strengthen local, regional and national journalism. America Amplified is a public media initiative funded by the Corporation for Public Broadcasting.
Behind the series:
Anthony Orozco produced this story as part of the America Amplified initiative using community engagement to inform and strengthen local, regional and national journalism. America Amplified is a public media initiative funded by the Corporation for Public Broadcasting. 
Anthony spoke with neighbors after Lancaster Police shot and killed Ricardo Munoz to learn more about the incident and about their views about the election.
Q: What did the people you talked to say about the experience of being interviewed for public radio?
A: Tim Ramos and Enid Santiago expressed excitement that their stories are reaching a wider audience. They both said they felt local media has ignored their work and struggles.
Migreldi Lara of Reading saw the story as an opportunity to hopefully inspire people to help those struggling during the pandemic. She also hopes to inspire people who planned to sit out the election to go vote.
Some of the people I spoke to were a little wary of the media descending on their community after the police shooting In Lancaster. Others, like Danny and Kayla Soto-Santiago, were open to the process. It was an unplanned visit to their home; they did not expect to speak with the media that day but they were open about their opinions on the election and their hardships during the pandemic.
Q: What surprised you about this type of community engagement?
A: I was really intrigued by the crossroads at which Enid Santiago and Tim Ramos found each other. They do not align politically and they are not necessarily working in tandem with one another. Due to Tim's politics and Enid's election troubles, they are not allies but have similar opposition.
Migreldi Lara readily provided documentation for her story and also allowed me into her and her children's personal space with no hesitation.
I was surprised by Danny and Kayla Soto-Santiago's willingness to talk with a stranger for as long as they did. What started as an interview about the shooting evolved into a conversation about personal aspects of their lives and the election.
Q: What lessons do you have for others who want to do the same?
A: Journalists have to be clear about the story they are writing and also be communicative with everyday people who do not regularly deal with the media. Let your interviewees know that some of your questions may push into private or even purposefully hidden areas of their lives. Let them know they have a degree of control in the interview. Assure them you are going to do everything you can to do justice to their lived experience.