Event Date: September 29, 2020
A Summer Read Virtual Community Event Features Authors Sheryl Sandberg and Adam Grant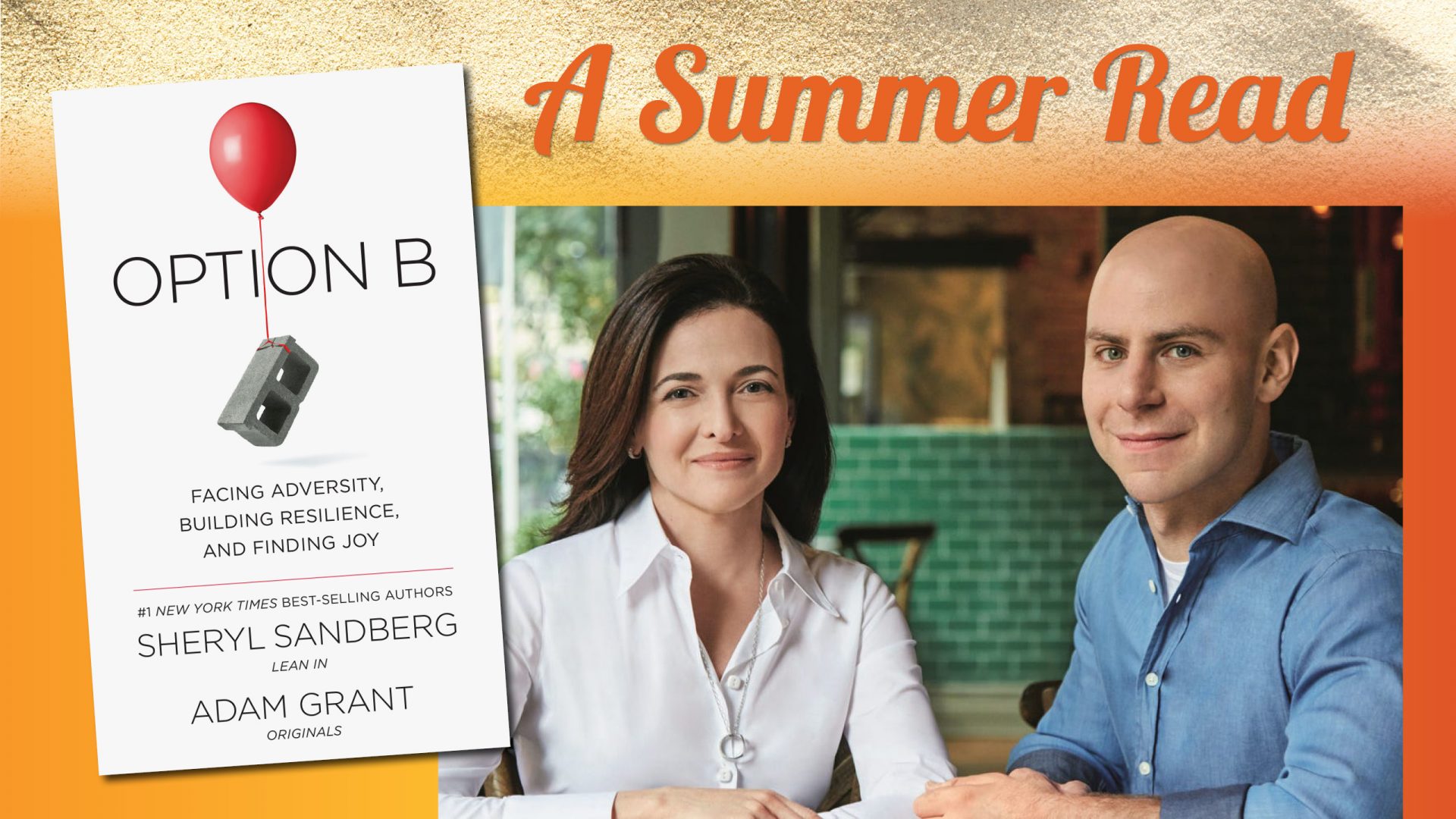 "The overwhelming message of this book is: We're a lot more resilient than we think we are. But there are things we can do for ourselves, and for other people who are hurting, that will really allow that resilience to bloom." —Katie Couric
---
Option B: Facing Adversity, Building Resilience and Finding Joy by Sheryl Sandberg and Adam Grant combines Sandberg's personal insights with Grant's research on finding strength in the face of adversity. After the sudden death of her husband, Sheryl Sandberg felt certain that she and her children would never feel pure joy again. "I was in 'the void,'" she writes, "a vast emptiness that fills your heart and lungs and restricts your ability to think or even breathe." Her friend Adam Grant, a psychologist at Wharton, told her there are concrete steps people can take to recover and rebound from life-shattering experiences. Grant purports that we are not born with a fixed amount of resilience; it is a muscle that everyone can build.
The book seeks to illuminate how to help others in crisis, develop compassion for ourselves, raise strong children, and create resilient families, communities, and workplaces.
---
"We've had to change every part of our day-to-day life because of COVID-19," said Cara Williams Fry, WITF's senior vice president and chief content officer. "We are adapting and re-adapting to shifting guidance. Having to quarantine and be separated from our loved ones has taken a mental toll on our lives. WITF and Transforming Health are honored to share this powerful, inspiring, and practical book which focuses on building resilience and moving forward after life's inevitable setbacks."
WITF invites readers across central Pennsylvania to A Summer Read: Beyond the Pages, a virtual special event with Sandberg and Grant on Tuesday, September 29 LIVE at 7pm (EST) on WITF's YouTube channel. Transforming Health reporter Brett Sholtis will moderate a discussion and audience Q&A with the authors, as they share personal stories, talk about building resilience and moving forward after life's inevitable setbacks. This free event is open to the public, but pre-registration is required.
---
"A Summer Read: Beyond the Pages" is a collaboration of WITF's Transforming Health, Aligning Forces for Quality – South Central PA, Pennsylvania Libraries, Wellspan Health and Capital BlueCross.