Event Date: March 12, 2020
POSTPONED: Smart Talk Road Trip: Celebrating Women's History & The Right to Vote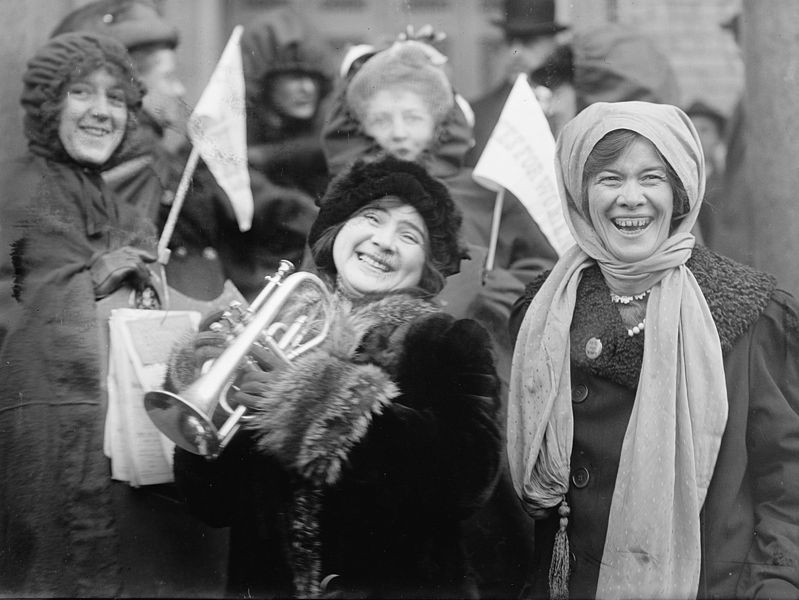 Unfortunately, WITF is postponing the Road Trip due to concerns about COVID-19, the novel coronavirus. Please note that there have been no reported cases of COVID-19 at Wilson College. However, with an abundance of caution, we believe it is best to postpone.
WITF cares about the health and safety of our listeners. In an effort to keep all of us protected, we will reschedule the Road Trip to Wilson College at a future date. We hope you can join us for the conversation then.
We are grateful to our sponsors, Roof Advisory Group, McNees Wallace & Nurick LLC and Wilson College for their support.
You can find more information about staying healthy and being prepared at the Pennsylvania Department of Health website.
---
Join WITF's Smart Talk Road Trip on Thursday, March 12 for a special, evening broadcast from the Brooks Science Center Auditorium on the campus of Wilson College in Chambersburg. The broadcast begins at 7pm and will include discussions of the many amazing alumnae of Wilson College throughout history, in honor of Women's History Month and the upcoming anniversary of Women's Right to Vote.
For example, discover the story of Wilson alumnae Hannah Patterson who was the very definition of the "New Woman" — a well-educated, independent woman of the early 1900s. Patterson was involved with many progressive era reforms including Women's Suffrage.
This year marks the 100th anniversary of the ratification of the 19th Amendment. WITF celebrates this summer with a new American Experience two-part, four-hour documentary highlighting the last big push to secure women the right to vote. Exploring how and why millions of 20th century Americans mobilized for — and against — women's suffrage, The Vote brings to life the unsung leaders of the movement and the deep controversies over gender roles and race that divided Americans then — and continue to dominate political discourse today.
To compliment the national series, WITF will launch a campaign to invite local women and their granddaughters to have generational conversations about Women's Suffrage, gender roles and how far women have come in today's culture. We want to hear from women all across Central Pennsylvania and reflect voices from different communities, ethnicities and backgrounds. Select stories will be chosen to be highlighted on WITF TV, radio and social media. More information on how you can participate will be announced soon.
---
iPhone and iPad users: click here to RSVP.
---
If you have any questions about this event please contact Heather Woolridge at 717.910.2697 or by sending an email to Heather Woolridge.
This Smart Talk Road Trip is made possible by Roof Advisory Group, a division of Fort Pitt Capital Group, McNees Wallace & Nurick LLC, and Wilson College.