Overall Excellence Entry: WITF News 2019
Audio Stories have been edited for time
Mental Health
Praying for involuntary commitment, one family struggles to help their bipolar daughter (July 11, 2019)
When Kim Stringer was a teenager, she was diagnosed with bipolar disorder.  Now 27-years-old, she sleeps in a shed and searches dumpsters for food.  Her parents want her to be involuntarily committed so she can be treated for mental illness — but Stringer doesn't want it, and isn't required to get it.
As part of Through the Cracks — our ongoing series looking at mental health – WITF's Brett Sholtis reports, she is approaching a crossroads.
Three Mile Island
In March 2019, to commemorate the 40th anniversary of the partial meltdown at Three Mile Island, we wanted to share the stories of the people it most affected — families who left and families who stayed, nuclear protesters and nuclear advocates, first responders, press, politicians and others who lived through the event. We also looked ahead to the future of the nuclear industry in Pennsylvania.
40 years after a partial nuclear meltdown, a new push to keep Three Mile Island Open (March 28, 2019)
Forty years ago today, the United States experienced the worst nuclear accident in its history.
(SOUNDBITE OF ARCHIVED RECORDING) "Met-Ed company officials had to shut down their Three Mile Island nuclear power station unit No. 2 this morning after an accident occurred within the plant's turbine system."
WITF's Marie Cusick reports the partial meltdown at the plant near Harrisburg, in 1979 sparked a major anti-nuclear backlash. The entire plant is finally set to close this fall, but environmentalists are actually now making a push to keep it and other nuclear power plants open.
Audio documentary:  I remember TMI – an oral history of the 1979 Three Mile Island accident as told by people who lived nearby  (March 29, 2019) 
In this special StateImpact Pennsylvania oral history produced by WITF, listen as seven residents bring you inside their stories of uncertainty, confusion, fear and the decision they faced: Stay home amid risk of radiation, or flee.
Podcast that aired during WITF's Morning Edition: Three Mile Island As It Happened (March 28, 2019)
 A three-part podcast "Three Mile Island: As It Happened" aims to take you through the chaos and confusion as the nation's worst nuclear accident unfolded. It's hosted by WITF's Tim Lambert and he guides you through the first few days of the crisis, almost moment-by-moment. This was produced as part of our coverage of the 40th anniversary of the partial meltdown at TMI.
Can Pennsylvania toughen its gun laws?
For Pa. sheriffs, new PFA law means more guns in their hands. The question is where to put them? (July 1,  2019)
State law now requires ALL people subject to a protection from abuse order to turn their firearms over to law enforcement, a commercial armory or their attorney.
Before Act 79 took effect this past April, some defendants could keep their guns … and those that couldn't, had the option of giving them to friends or relatives.
PA Post's Emily Previti reports storage space is already at a premium in some counties.
She was shot by a stranger in Chester County. She thinks a red flag law might have prevented it. (December 19, 2019)
It's hard to get Democrats and Republicans to agree on gun restrictions. But there's *one* kind of law that a growing number of states have adopted. Colloquially, it's known as a red flag law. If a person's family members think they might be a danger to themselves or others, the measure lets them petition a court to temporarily seize their firearms.
In the last couple of years, Pennsylvania's generally gun-control-averse lawmakers have begun talking seriously about adopting a red flag law. But the question that comes up most is, do they work? Katie Meyer reports, WITF and PA Post decided to find out.
The future of the Amish in central Pennsylvania
A squeeze and a vision: Why some Amish want to leave Lancaster County (August 26, 2019)
The United States' population is growing at its slowest rate since the Great Depression. But one group with a strong presence in the central Pennsylvania —  the Amish community — has expanded much faster. It's growing at about six times the rate of the general population.
WITF's Rachel McDevitt spoke to members of the Amish and non-Amish communities to see how the growth is putting pressure on both communities. [A note– You won't hear the voices of Amish people in this story, because most do not allow themselves to be recorded.]
Head injuries on the football field
High school football injuries can have lifelong consequences for many players. In Pennsylvania, the sport is worth the risk (November 20, 2019)
The North Schuylkill High School community reeled after a member of its football team suffered a severe neck injury during a game.  Transforming Health's Brett Sholtis reports from Schuylkill and Carbon counties, where people have conflicting emotions over a game that's part of the community's fabric, even as its risks are coming under increasing scrutiny.
Funding challenges faced by central Pa. libraries
Pa. libraries are getting more state money this year, but it's still less than what they received a decade ago. (August 22, 2019)
A listener had a question — how much financial support does the state provide to public libraries? So, he submitted it to PA Post's Listening Post. WITF's PA Post reporter Ed Mahon (MAH-hen) looked into it and reports state budget cuts from more than a decade ago are still straining their resources.
Pennsylvania man killed in Afghanistan to be buried in Arlington
Air Force Staff Sergeant Dylan Elchin of Beaver County to be buried in Arlington (January 24, 2019)
Dylan Elchin was eight years old when America's longest war started. A photo of him as a child shows him wearing his boy scout uniform and a red beret as he salutes for the camera. He eventually traded the boy scout beret for a different one.
"This read beret is exclusive in the Air Force to these combat controllers. Not everybody gets one."
Today, the staff sergeant who served with the 26th Special Tactics Squadron as an elite combat controller will be laid to rest at Arlington National Cemetery in Virginia. WITF's Tim Lambert reports his funeral comes nearly two months after he was killed along with three others in the deadliest attack against U-S forces in Afghanistan in 2018.
Falcons take flight in Harrisburg
Decades after Silent Spring, peregrines thrive on the Rachel Carson Building (May 24, 2019)
Across the street from the Amtrak station, in the busiest part of downtown Harrisburg, stands the Rachel Carson State Office Building. Named for the famous environmentalist, it's home to the commonwealth's Department of Environmental Protection. It's *also* home to some famous falcons. WITF's Katie Meyer reports Carson herself would probably be thrilled to know the birds are still around.
Pennsylvania's country music history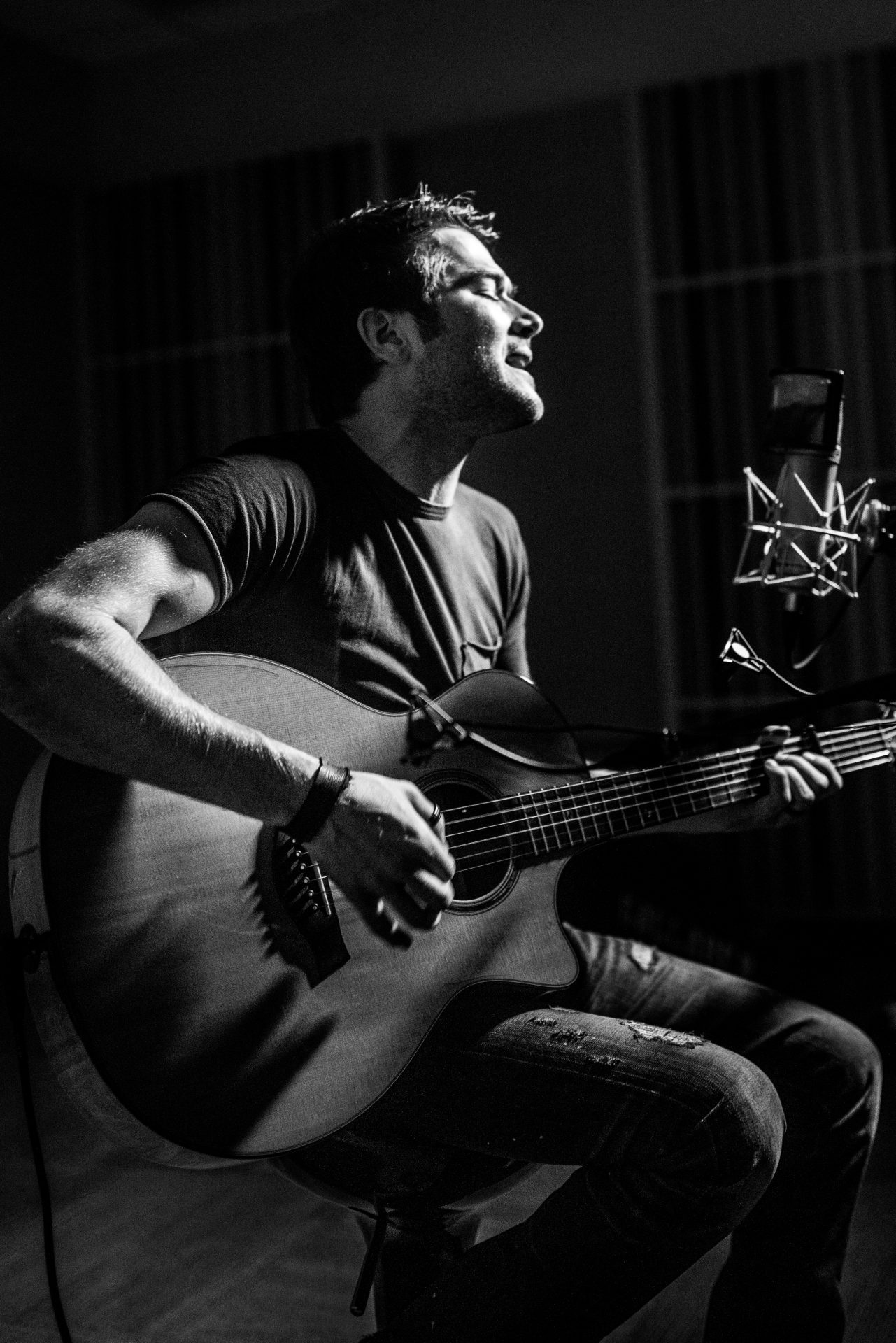 Country Music in Pennsylvania  (September 19, 2019)
The Ken Burns documentary Country Music traces the genre's history back to the time of the settlers and up to its current state as a major industry in American music. There were many contributions to country music coming from different places, and Pennsylvania has it's own part of the story.
Country Music in Pennsylvania is a radio program that explores Pennsylvania's connection to the history of country music and its contributions to the genre today. Discover the work of George Korson who collected and documented the folk songs of Pennsylvania's miners. Listen to the songs and learn about how these songs shaped modern day country music. Hear from bluegrass artist Del McCoury about his Pennsylvania roots. Visit C.F. Martin & Company whose legendary guitars were the choice of many of country music's biggest names. And meet some of our region's country and bluegrass artists of today, including Ben Gallaher, Colebrook Road, Stephanie Grace and Al Shade.
Newscast
WITF's Morning Edition newscast  (August 6, 2019)
WITF hosts six morning regional and state newscasts each weekday during Morning Edition. This newscast aired on on August 6, 2019. It includes:
In the wake of two mass shootings in Texas and Ohio, some state lawmakers are calling for a special session to deal with gun violence.
Pennsylvania set up an anonymous tip line in response to a spate of high profile school shootings. But, it shed light on another issue.
An update on the trial of a motorist charged with gunning down another driver on a major interstate highway.
Weather
Digital Content
From our coverage of the 40th anniversary of the Three Mile Island nuclear accident
Journalist Dave Sollenberger recalls trying to sift through confusion and chaos while covering the Three Mile Island accident 40 years ago. He talked about the experience on Smart Talk.
Preview of the podcast Three Mile Island: As It Happened 
Watch Met Ed Vice President John Herbein and President Walter Creitz address a room full of reporters on March 29, 1979, the day after the partial meltdown occurred at Three Mile Island, in this WITF archival footage
"We're getting conflicting reports too," Gov. Dick Thornburgh said at a press conference March 30, 1979, two days after the accident at Three Mile Island. "What we're trying to do is give you our best estimate of what the accurate facts are."  Watch this WITF archival footage.
Central Pennsylvania is home to families who left and families who stayed, nuclear protesters and nuclear advocates, first responders, press, politicians and others who lived through the event. They all have a story to tell. WITF reached out to our audiences on TV, radio and on social media for their memories—and we received hundreds of responses. Those experiences will live on as part of a virtual exhibit.
WITF took listeners back in time with a "live" historical Twitter thread.
The Three Mile Island accident on March 28, 1979 is still considered the worst at a U.S. nuclear plant in history. This video documentary details what happened inside the containment building at TMI on March 28, the chaos, confusion, miscommunication and fear in the area surrounding the plant afterwards and the legacy of TMI after the accident.
On the 40th anniversary of the Three Mile Island nuclear accident, there's a growing debate over the role nuclear energy plays in addressing the climate crisis. Nuclear plants provide about 20 percent of the nation's electricity. But many nuclear plants in the U.S. are old and unprofitable, including Three Mile Island. The plant is scheduled to close in September 2019. This video documentary delves into the issue.
75th anniversary of D-Day
For months, WITF News Director Tim Lambert unraveled the story behind a scene that happened on Omaha Beach in Normandy 75 years ago. It was immortalized in a picture taken on D-Day +1 — June 7th, 1944. It shows 31-year-old Private First Class Nicholas Russin of Lyndora, Pa. being dragged ashore, clearly half-drowned, under artillery fire. Tim, with the help of historians have been able to figure out the events leading up to that photo, who some of the men pictured were, and what happened to them. His digital-only story was posted to WITF's PA Post web page and includes actual film footage from the rescue, photos and a video narrated by a Normandy historian that was filmed near the actual site of where the photo was taken on Omaha Beach in France.
Arlington Burial
F-15 planes flew over head. A bagpiper played "Amazing Grace." And dozens of men wearing red berets stood in the pouring rain as family, friends and fellow service members said goodbye to Air Force Staff Sgt. Dylan Elchin of Hookstown.  WITF's Tim Lambert's series of photos took readers inside ceremony at Arlington National Cemetery. 
How a Harrisburg company was ensnared in the investigation of Energy Transfer's alleged "buy-a-badge" scheme for pipeline security
WITF's Rachel McDevitt's long-form, digital-only story looks at how what had begun as an investigation of construction and safety concerns around a pipeline project expanded to uncover an illegal "buy-a-badge" scheme.
WITF Music
A collection of interviews, photos, and music videos, featuring local musicians who have stopped by the WITF performance studio to share a little discussion and sound.
Behind the scenes with WITF journalists
Video stories
The regal fritillary, a rare butterfly that's nearly disappeared from the eastern United States, has found refuge in a surprising place — a National Guard training center in central Pennsylvania.
Richard Alley, a professor of geosciences at Penn State University, explains why the world is more sensitive to climate change than we like to think in this video.
Explainers
The debate over the minimum wage shows no signs of going away soon. WITF's PA Post reporter Ed Mahon explains five points about how we got here, and what's likely to happen next.
Pennsylvania Gov. Tom Wolf and state lawmakers had a lot of ideas about what to put in the 2019-2020 budget … and not all of them made the cut. WITF's PA Post reporter Ed Mahon explains five talked-about items that didn't make it into the final package.
WITF's PA Post explains the Pa. budget deal explained in five maps and charts.
Listening Post questions from our audience
Five reasons Pa. school property taxes are so hard to kill
Here's who makes money from the voting machine requirements for Pa. counties and how those decisions are made
Pennsylvania Lottery: Where more than $1 billion in profit goes