WITF Music: Al Shade
He's country and proud of it.
"There's something about country music," says Al Shade, a veteran country musician from Myerstown. "When I hear it, it just gives me a big uplift in my body."
Growing up in Gratz, Pennsylvania, Allen Shade would listen to the radio with his family on Saturday nights. He heard WWVA Wheeling, West Virginia Jamboree, performers Doc Williams and the Border Riders with Chickie Williams. He remembers artists like Crazy Elmer, Dusty Ownes, the Osborne Brothers and Jimmy Martin. He went on to take guitar lessons at age 12 and eventually started hosting square dances at the fire hall in Gratz. He also performed on weekends on Lebanon's WLBR radio station and went on to play at fairs, carnivals and anywhere else he could, making numerous records along the way.
Al's square dances were opportunities for young teenagers to meet.
"Always the girls came first. … Because where the girls are, that's where the boys are. … In fact, through the course of years, a lot of these young boys and girls met each other and later on got married."
In 1955, Al married Jean, who he met at a talent show in Reading. Jean was singing with her sister but soon began performing with Al's band. Al and Jean went on to become local radio personalities, perform music and start a recording company called Aljean Records and a music company called Goose Pimple Music. Their motto was "We're country and proud of it."
Al started writing and recording more of his own music and became known for a number of songs about Potter County. With plenty of original material in his head, he would travel to Nashville, then come back with records to sell.
For Al, a song idea could come at any moment.
"Like 'Three Mile Island' that I wrote. I was in the bathroom shaving and I just started singing, 'Potter County was made by the hand of God but the devil made Three Mile Island.' It just came to me. I thought, 'Hey, that's an idea for a song.' The next day I got on the phone and called Nashville and I made arrangements to record another album with the title song 'Three Mile Island'."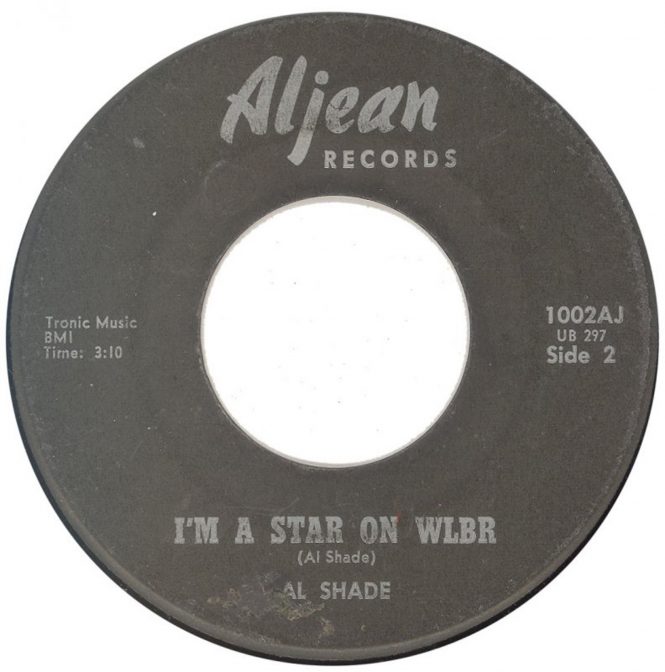 While music was Al's passion, he didn't want it to interfere with having a normal family life. He never aspired to make it big in Nashville. He just loved making music with Jean and mostly staying local.
"I was happy to do it from home because I knew if [you make it big] you would never be with your children. I wanted to be with my children. And this way we took our children along a lot of times on our shows.  So no, I never thought of making it big. I'm just happy the way I'm doing."
The couple had a decades-long career in country music as performers and radio hosts until Jean passed away in 2017 at age 87.
"Toward the end there I always always took her along [to shows] and she said 'I'm not going to sing.' So I'd begin singing a couple songs, the next thing you know she's standing up and singing. But that was when she started to forget and slowly slipping away."
"The Pennsylvania Waltz" is one of Al's more popular songs. He says it's special to him because it reminds him of their wedding.
"It's a little bit like when I married my wife." He starts reciting the lyrics. "'Oh the moon was shining bright/As I held her on that night/And the trees played the Pennsylvania waltz for me/And the stars were peeping through/As she whispered I love you."
Today, their music lives on. Al still performs regularly, now with his daughter Debbie singing harmony. He plays many assisted living communities because his style of music brings back memories for them, but also he believes it's important to keep traditional country music alive.
"Everything has changed today. Country music has changed. But I feel that if people like me and around the country quit playing traditional country it'll disappear. … Any music only lasts as long as someone's gonna perform it and people hear it."