WITF Music: Ben Gallaher
Values, family, friends, God, country, love and pain.
Country music is about roots. And Camp Hill native Ben Gallaher remembers his fondly.
"I remember my dad had a single cab F-150. Me and my two brothers were on the bench seat … I was pretending that [the stick shift] was the microphone and I'm singing 'Down on the Farm,' Tim McGraw," he says with a grin. "Some of those memories … they just stick with you for a long time."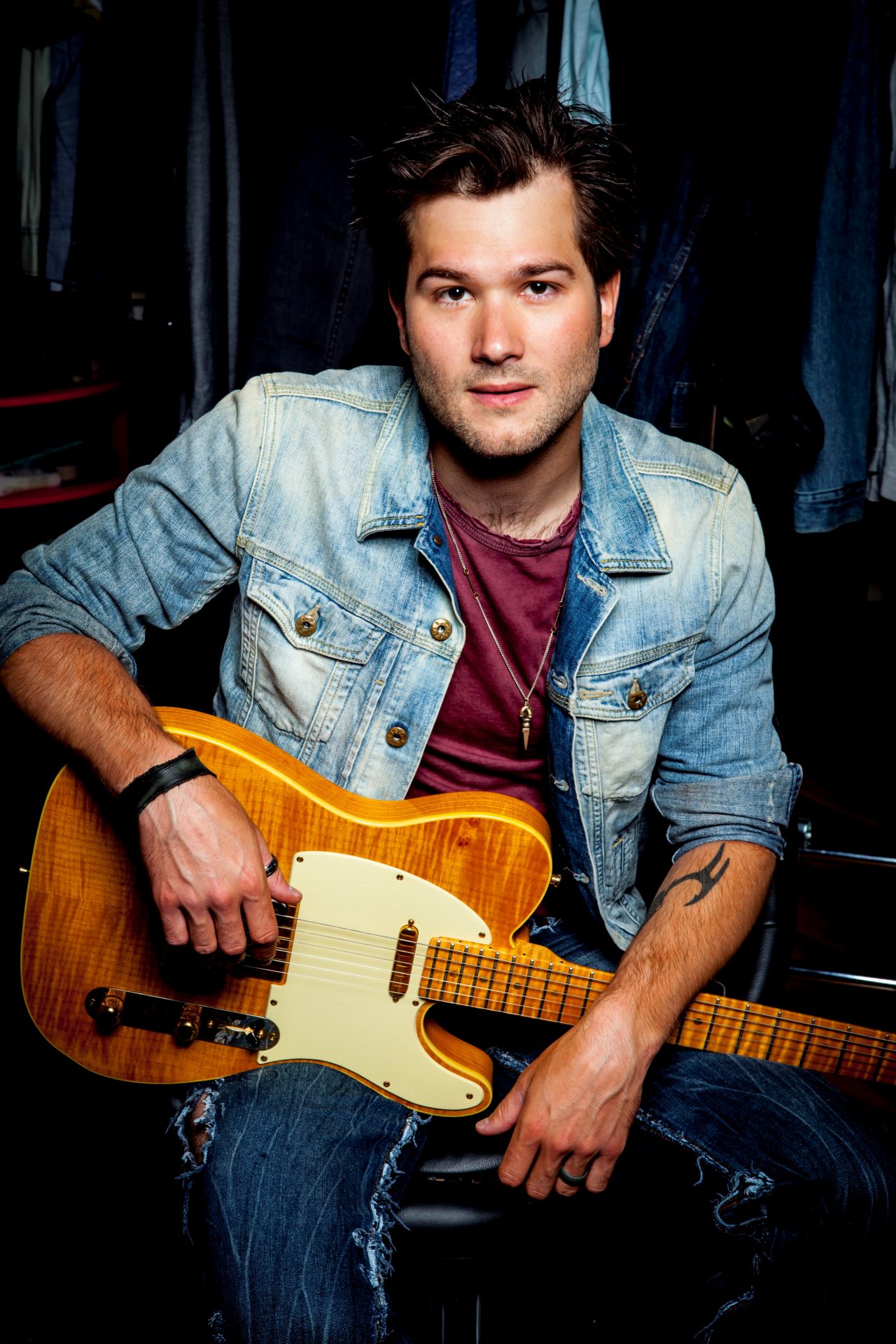 Ben was banging on soup cans with pencils as a toddler and his parents bought him his first guitar when he was 6. He grew up listening to 90's country and fell in love with the stories and the artists who told them. He began writing his own music around age 18 and moved to Nashville when he was 19. He spends his time there performing and writing songs professionally.
"Country music is so important to American culture because I feel like everybody can relate to it. Country music is about values and family and friends and God and country and love and pain. All of that combined. It's real. It's everybody's everyday life."
Everyday life, everyday towns. On a trip through Kansas after a tour a few years ago, Ben was looking out the van window at a small town off the highway. It struck him how most people driving by probably thought nothing of the town, but to those living there it means everything.
"It just got me thinking. Things in general mean more to you when they're yours…To somebody else it's doesn't have any value but if it's yours it means everything. And I couldn't get that concept out of my head. So we got back off the road on Sunday, back to Nashville Monday morning back in the writing room. And that whole concept was still in my head."
That concept turned into the song "'Til It's Yours."
Heritage, heirlooms and roots. Country music shows a reverence towards these concepts. But the genre is no stranger to struggle. And Ben's performances have found a home with those struggling with their past: prisoners.
"I started playing prisons in 2011. A fan and friend asked if I would come in to do an acoustic set … So I went in one year and then the next year it kept spreading to all the other state prisons … I get messages often from guys that have since been released and said, 'That sixty-minute set that you played changed my whole outlook on life.' And as a songwriter or an artist, that's the ultimate goal: to have some type of impact like that through music."
Just as times change, so do the ways people define country music. Infusions of rock, pop and rap have stretched the sonic character of the genre as well as its demographics. Purists can be critical but the younger generation embraces the blending of styles.
"Country music right now is super exciting to be a part of," says Ben. "And people love to say that something's not country … but that's not a new concept. People were saying that way back in the day. I mean the Bakersfield sound, some of the outlaw stuff and the 90s country…They all have their own sound. But it's exciting to be in it right now as we push those boundaries and then come back to it … It feels like it's a pendulum that comes back and forth."
While he lives in Nashville now, the rural life of Pennsylvania is always a part of him. Some of the commonwealth's most popular activities are still things that help inspire him.
"I get inspired when I'm in the outdoors and just with a clear mind. Being in the wide open … And getting away from writing songs every single day. You come back super refreshed."
Songwriting in country music relies heavily on storytelling. Many songwriters will say the process can sometimes seem like a mystery, like a song can just come to them out of nowhere. In the upcoming Ken Burns documentary Country Music,  artist Vince Gill says, "I don't know whether you write the song, or the song writes you."
"I totally agree with that" says Ben. "Sometimes when I go in to write a song it'll take three or four hours, maybe a couple of days, maybe a couple of weeks to get it finished. Then sometimes I'll go in and it'll take 30 minutes and it will feel like the song wrote itself, like it was just waiting to be written. And that's a really special moment."
It was a country song that made for a powerful moment at a difficult time in Ben's life. He lost both grandfathers in 2011 and just before one had passed, Ben was there in the room with his guitar.
"He was unresponsive completely. And I had my guitar and he always loved to watch me play. And I pulled my guitar out and I started playing Johnny Cash "Folsom Prison Blues." And he looked up and started keeping time. It was unbelievable because you couldn't get a look or a sound or anything out of him for days … It's just super powerful. And that's country music right there."
Ben Gallaher will be performing at WITF Music's Storytellers Sessions this Sunday, September 8 at American Music Theater in Lancaster. The event will preview parts of the upcoming Ken Burns documentary "Country Music" and feature reflections and performances by Ben as well as other regional country and bluegrass artists. Tickets available at amtshows.com.