Whats Cookin' Mama: A community blog
Follow Kristi Ondo's adventures feeding her little family! Neither Kristi nor her husband are chefs, but they enjoy cooking fun new recipes and raising their daughter.
Kota Kapama (Cinnamon Chicken)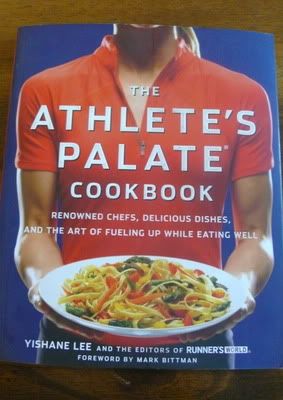 In honor of my incredible husband who not only ran, but also finished admirably, the Pittsburgh Marathon this past weekend, I made a "recovery" meal for him. This recipe is from the cookbook The Athlete's Palate "renowned chefs, delicious dishes, and the art of fueling up while eating well" by Yishane Lee (© 2010 by Rodale Inc.) The recipe I chose was by Iron Chef Cat Cora. While we have not made many of the dishes from this book, the few we have tried have been pretty tasty, and we get to feel self-righteous about healthy choices to boot!
This probably wasn't a great weeknight choice, but leaving the office a little early helped. The work leading up to the hour simmer suggested took about 30 minutes, but more experienced chefs might do better. For less experienced cooks, I'd say try this one on a weekend first. If you are a small family like we are, you'll have plenty of leftovers to reheat for a weeknight meal!
The recipe calls for an entire chicken, cut into 8 pieces. I simply bought skin on, bone in thighs and drumsticks. Our plan for the next time we make this is to leave off the skin...the slow simmer will help moisten the chicken, without the extra fat. There was one oddity in the recipe, toward the end it has you add in the remaining ingredients, and mentions water, but no water, nor any amount to use, is listed with the ingredients. I simply added an extra ½ cup of chicken stock and that seemed to do the trick.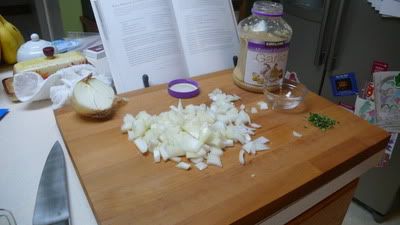 Speaking of tricks, you can see my cheat for garlic. Large tub of minced garlic is a lot faster than peeling and chopping!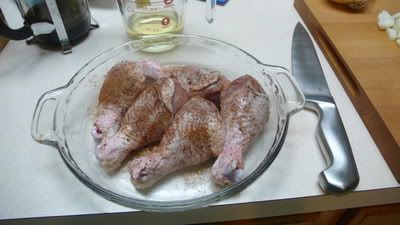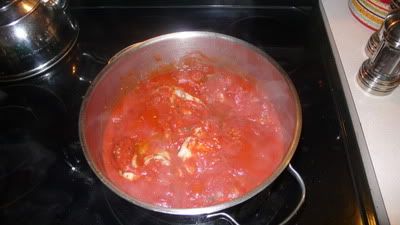 I was unable to find a link online to the exact recipe I used, but here is the recipe, minus chicken stock (I recommend subbing the stock for the suggested water), by the same chef. Please do not let this deter you from considering purchasing The Athlete's Palate, it was a steal at around $19 when we got it and it is a nice mix of healthy and yummy. You can also go to Runners World and find other interesting and good meals. The watermelon and feta salad is a personal favorite.
Here is how our Kota Kapama turned out: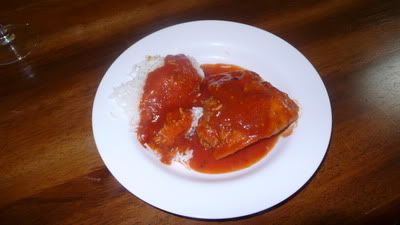 Served with/over rice. Next time, I'm going with orzo or couscous, but the Hubby and Child loved the rice.